Day's Happenings at BLPS
20-10-2022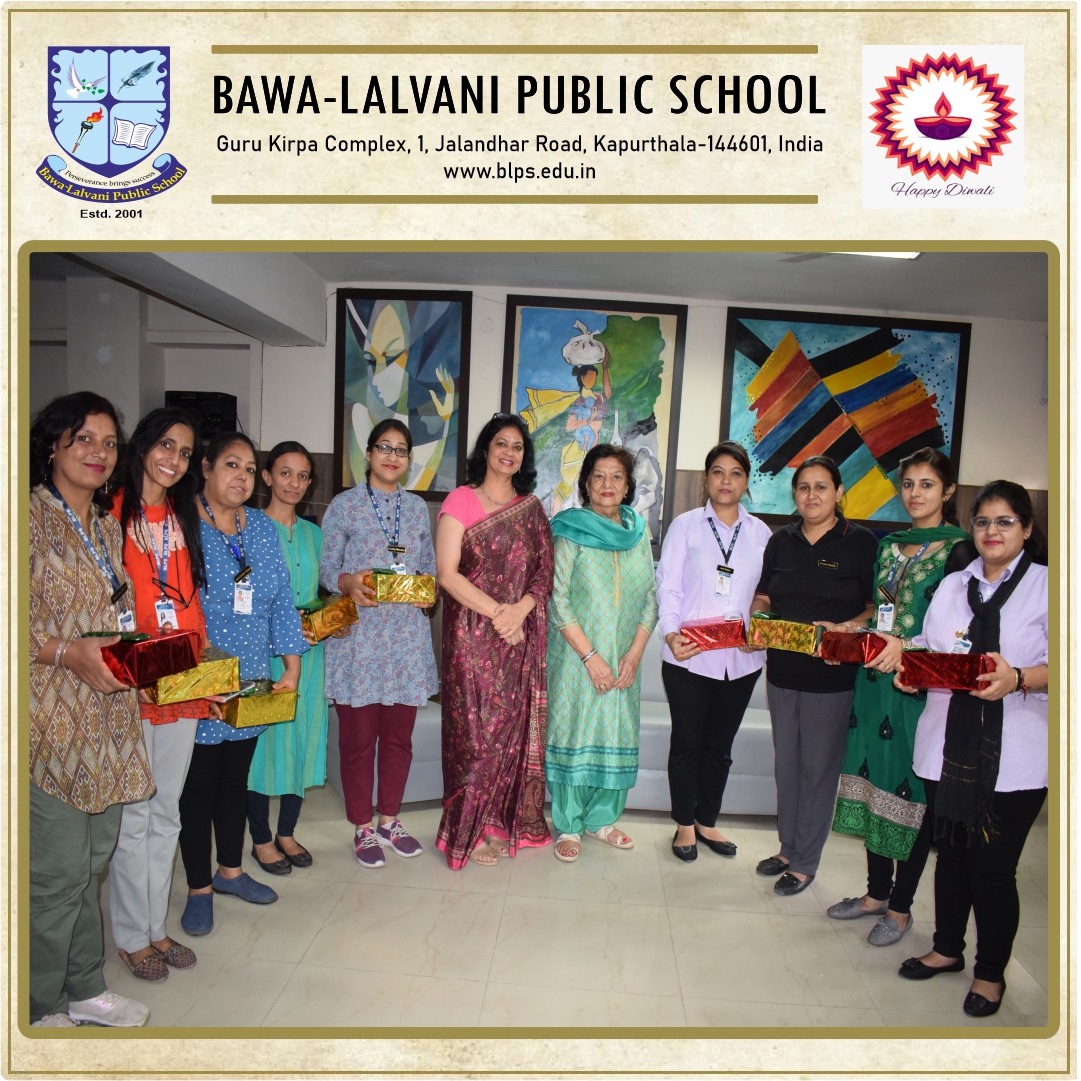 Dear Parents, Our entire Team gathered over Pre-Deepawali 2022 celebrations , this Afternoon – a great opportunity to break the School's routine and bring on moments of relaxation and integration among staff , helped to lighten the atmosphere and experience Joy. – Dr. Ekta Dhawan, Principal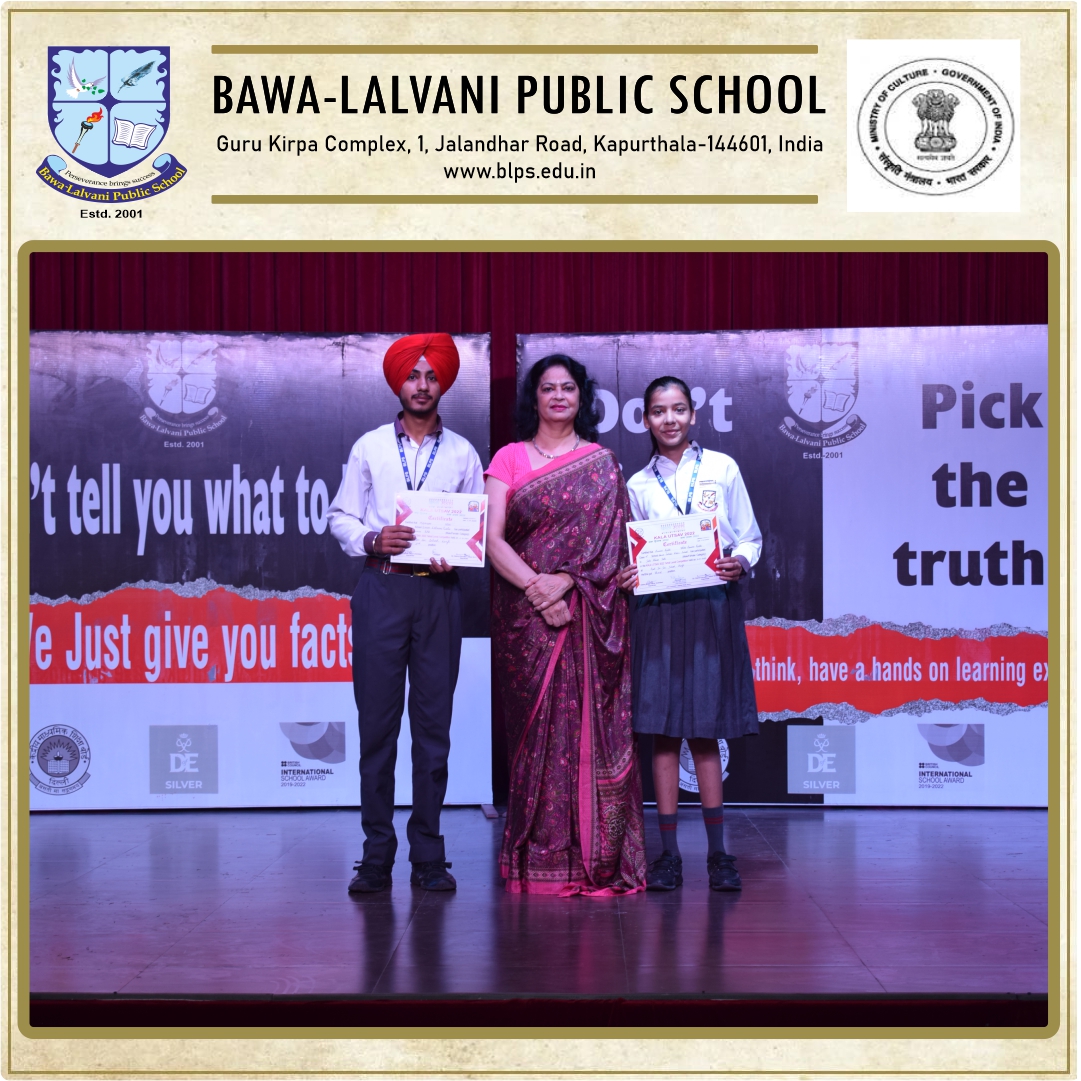 Dear Parents, Our school Team comprising Rumani Gupta ( Grade IX ) & Manveer Singh ( Grade XI ) participated in Kala Utsav 2022 (Folk Dance Competition) organised by District Education Office-Govt. of Punjab Dt: 15-10-2022. The competition attracted participation by 21 Schools from all over the District. Manveer secured SILVER (Second Position) while Rumani bagged BRONZE (Third Position).Contestants performances were judged for a) facial expressions, enthusiasm conveyed, and eye contact , b) variety in steps , c) style, control, and body placement/posture & d) Costume appeal – Dr. Ekta Dhawan, Principal.
---
19-10-2022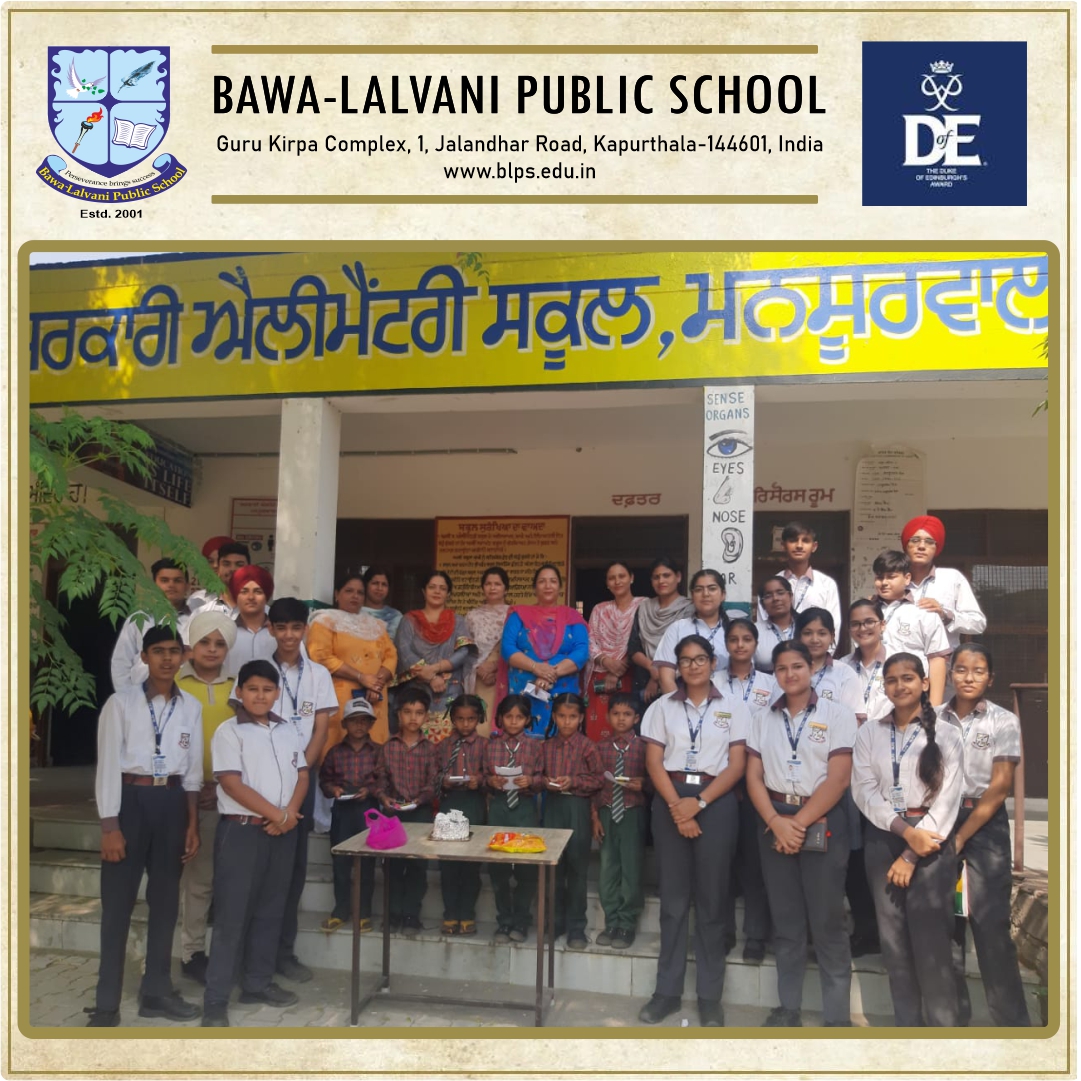 Dear Parents, Our Students ( Grade IX ) pursing the Duke of Edinburgh ( DofE ) Silver Award were actively engaged in charity work & Social service at a rural School ( Village Mansoorwal ). An opportunity to discover new interests and talents. A tool to develop essential skills for life and work and a recognised mark of achievement. – Dr. Ekta Dhawan, Principal.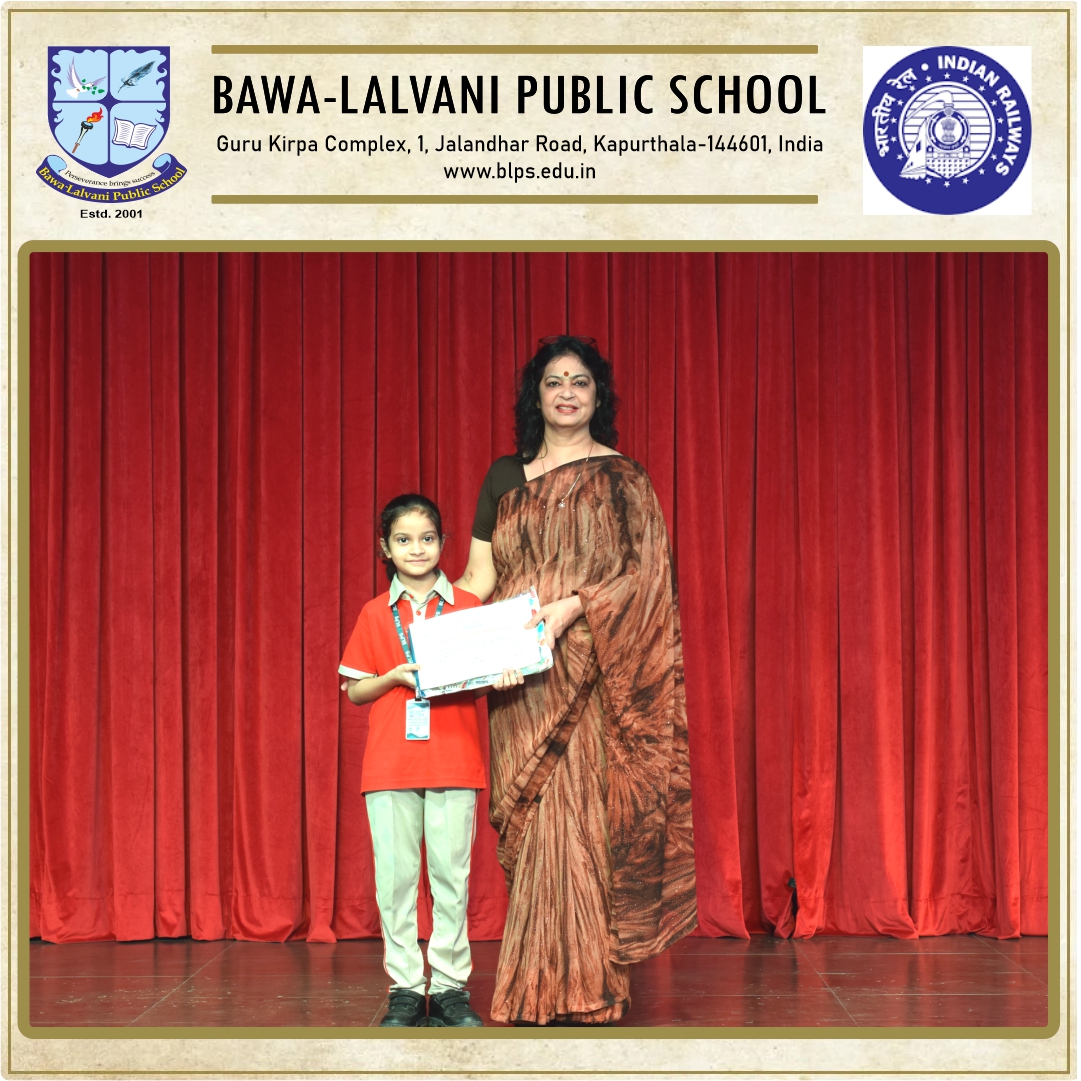 Dear Parents, Our Student, Myra Chalotra ( Grade IV Blossoms ) participated in Inter School Art Competition organised by, Indian Railways – Rail Coach Factory, Kapurthala. The contestants were free to create Drawings – an expression relevant to living culture based on topic contested "Festival of Diwali". Myra secured Silver, 2nd position. The contest was judged based on a) Adherence to Theme, b) Composition and design of Work, c) Artistry & Color Scheme and d) Originality & Aesthetic Value- Dr. Ekta Dhawan (Principal)
---
 17-09-2022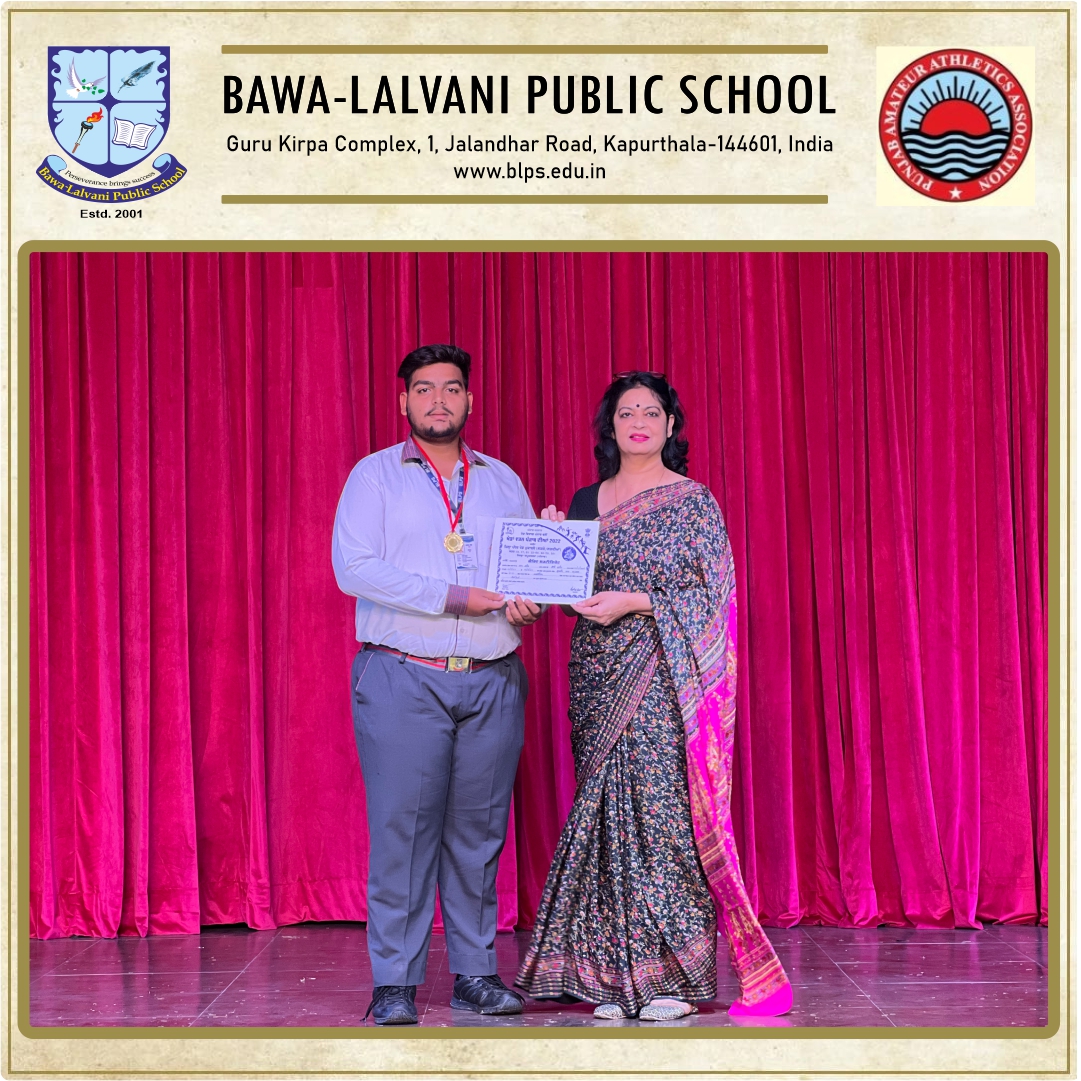 Dear Parents, Our Atheletics Team comprising Varan Sahir (Grade XII Commendables) participated in Govt. of Punjab District Level Sports Tournament 2022, Kapurthala Distt. (Age Category: 15 -21yrs; Bagged Gold in one of the four traditional throws events in track and field. He shot, metal ball, put – not thrown – with one hand landing at 10.84 Mtrs. – Dr. Ekta Dhawan, Principal.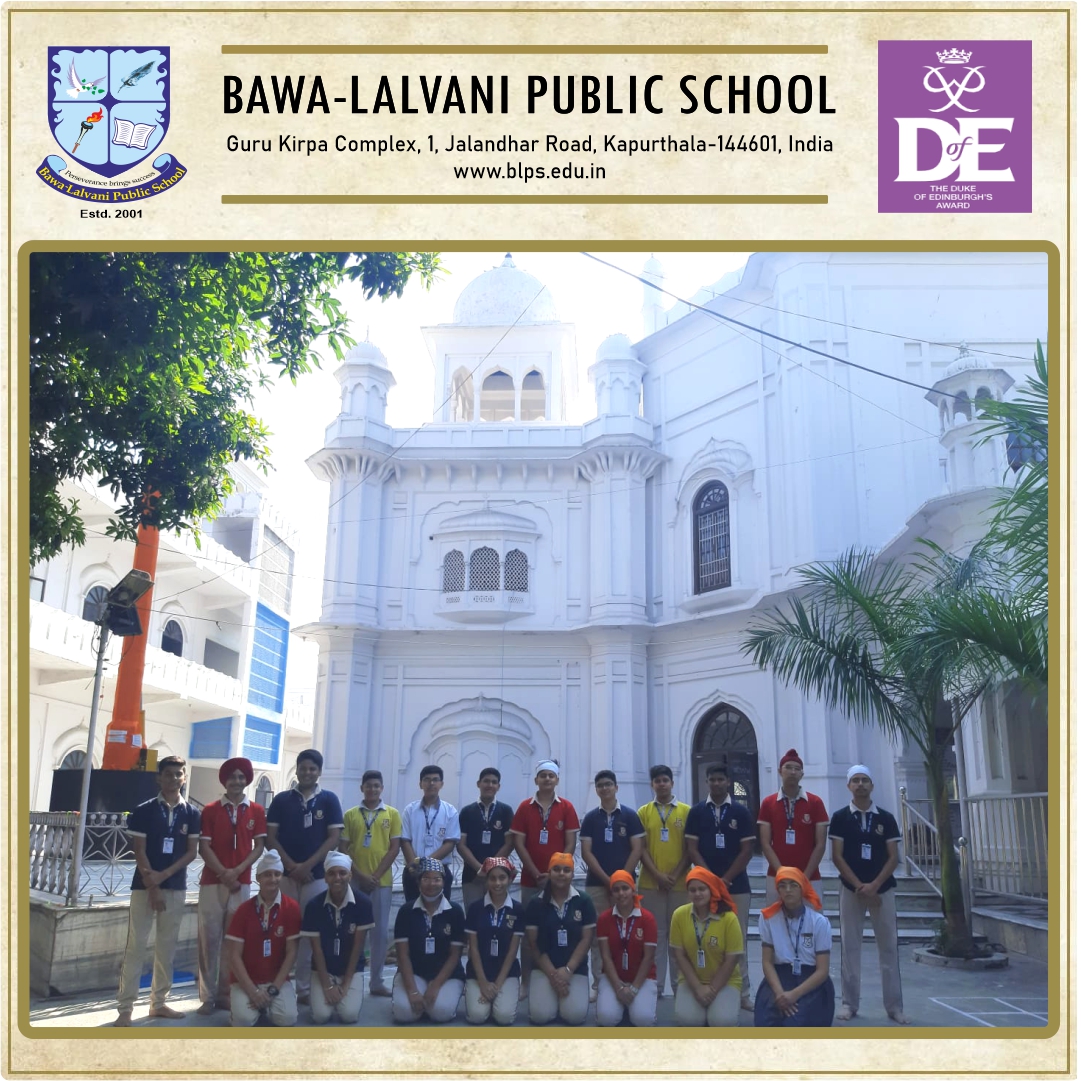 Dear Parents, Our Students ( Grade IX ) pursuing Duke of Edinburg's Silver award were actively engaged in Cleaning Public spaces ( High Traffic State Gurudwara Compound ) – Improving participation in health-enhancing physical activity-a public health issue of urgent concern. Students understand , it's also about the well-being of communities & protection of the environment. Our Students initiatives and efforts are designed to help the general public develop a personal plan for physical activity & active responsible living. – Dr. Ekta Dhawan, Principal.