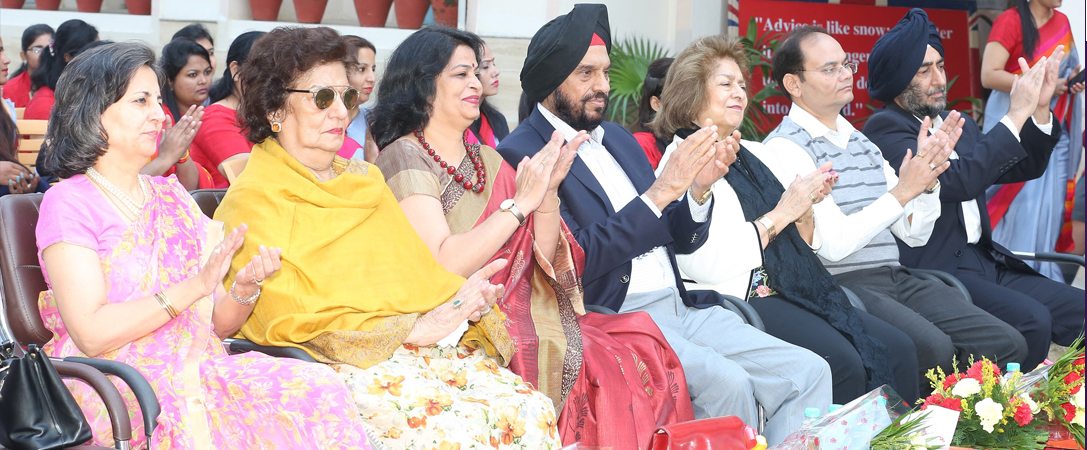 Our Mission
'To provide the finest education with a secular soul'
We try to live out our mission and test our success in doing so on a regular basis. So what does it mean and what does it feel like here, if you are a visitor to the school, a family considering enrolling your children here, or, indeed, a student here now?
We are Kapurthala based community, proud of our cultural tolerance and our ability to respect diversity. The students are the main strength of the school, closely followed by the staff. We are accustomed to supporting our students to attend leading Colleges all over India. We are international in our outlook and teaching methodology of the CBSE curriculum. Our aims and values reflect those of the finest Indian traditions of Community living, very closely. Our pedagogy lines up with the best of enquiry-based learning and critical thinking world-wide.
BLPS- Our Aims & Values
| | |
| --- | --- |
| Standards | Aims |
| Achievement: | to challenge every student to fulfill their potential; |
| Resilience, Endurance & Tolerance: | willingness to accept without adverse reaction of loss of composure |
| Character Education: | to foster high moral and ethical standards; |
| Inclusiveness : | to embrace multi-culturalism and capitalize on the strengths of Indian culture; |
| Statesmanship & Patriotism: | to  become responsible in living life exercising Fundamental Duties |
|  Enriched Learning: | to provide stimulating and challenging learning with skills support |
| Teamwork & Generosity: | to develop collaboration, cooperation and community spirit. |
Values
Our students are internationally minded, culturally sensitive, confident and critical thinkers. They aspire to join leading Colleges and to become leaders in their fields.