Daily Happenings at BLPS
13-08-2020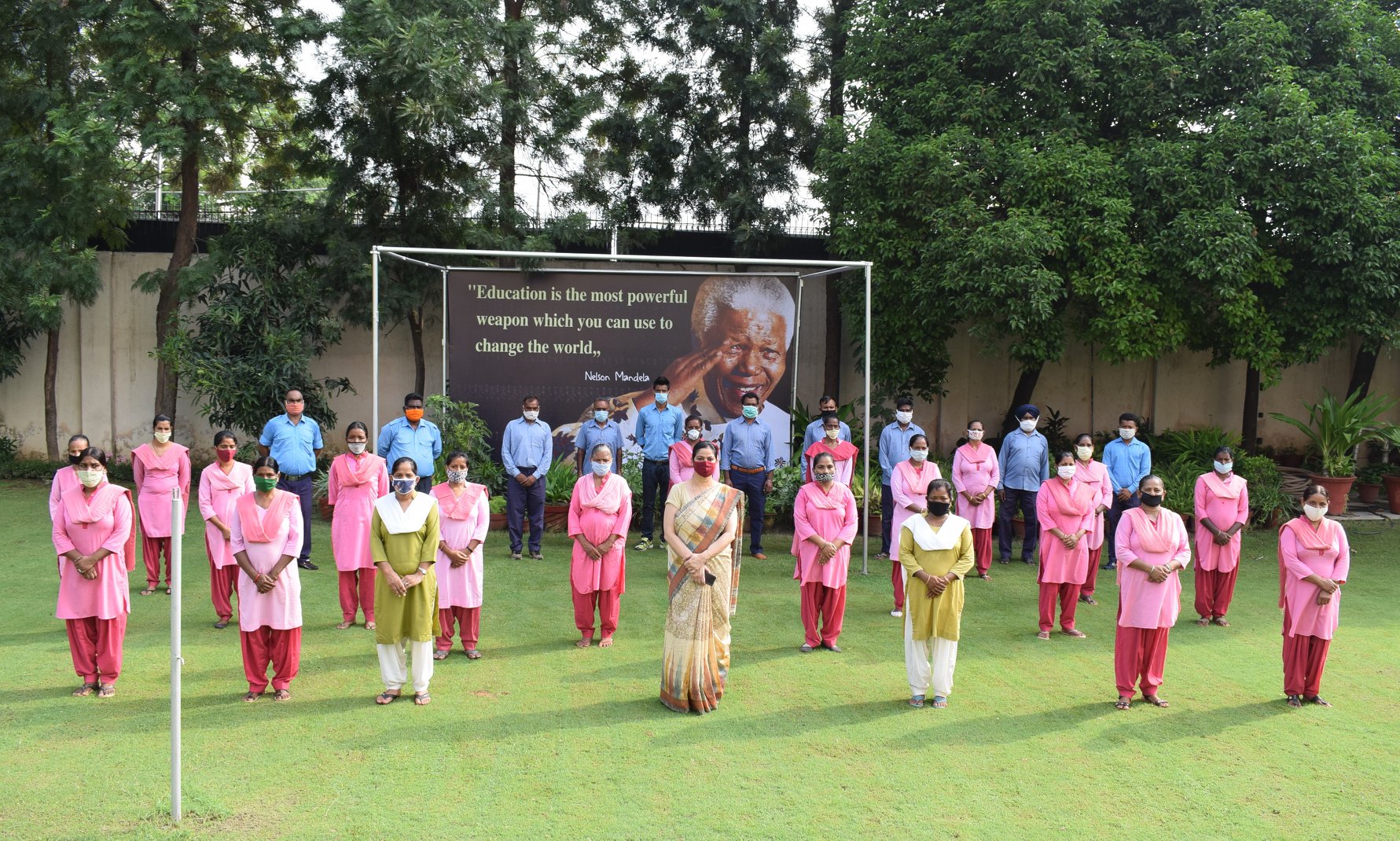 Dear Parents & Teachers, School supports World Mask Week ( 7th – 14th August ) , a global movement to inspire more people to wear face coverings to help stop the spread of COVID-19. Take Action!Until we have vaccines or medicines to fight COVID-19, wearing a mask—together with hand washing and social distancing—is one of the best tools we have to protect ourselves and those around us. Especially when governments implement effective systems to test and trace contacts. Growing evidence demonstrates that by wearing a mask in public places, everyone can help slow the spread of the disease and save lives.By wearing a mask, you are sending a message of solidarity and protecting other people, especially those most vulnerable to COVID19. – Dr. Ekta Dhawan, Principal.
---
11-08-2020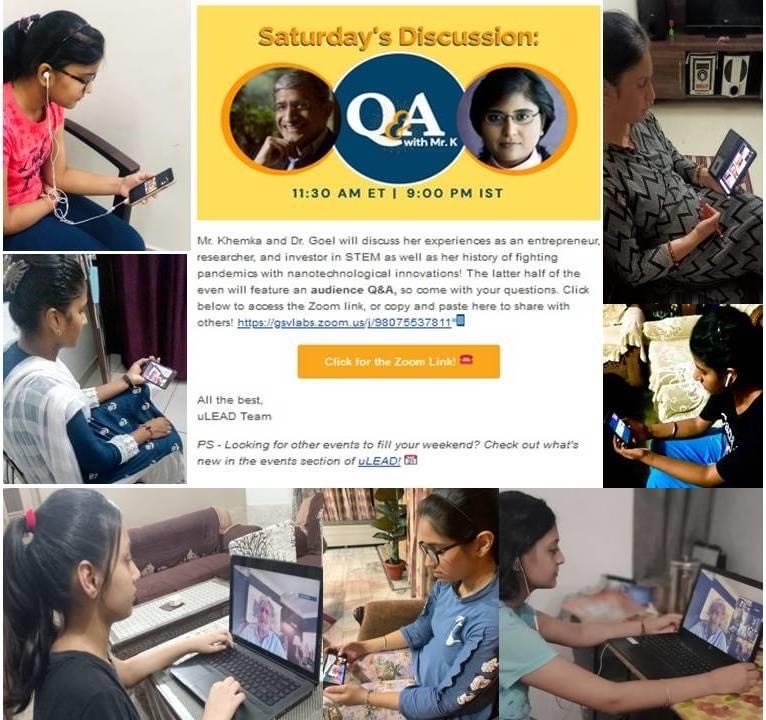 Dear Parents, Our Team of Students Studying in Std XII ( Medicine ) participated in ULEAD Conference dt:08-08-2020. The conference was titled ' Nanotechnology innovation during Pandemics ' . The conference was anchored by Dr. Goel who lay emphasis on the youth to explore entrepreneurship , become Job givers instead of Job seekers! Highlight- in a pandemic even the safest jobs shall not last. Students absorbed about learnings from Pandemic uncertainties:1. Don't take debt. 2. Saving money through life is an important habit. 3. Help others/share as part of our Social and economic values.4. Create safe harbour for survival by keeping up with skills ( cooking , Driving , Paint work etc ). Students were assisted by Meenakshi Shukla, PGT, Form Tutor. – Dr. Ekta Dhawan, Principal.
---
10-08-2020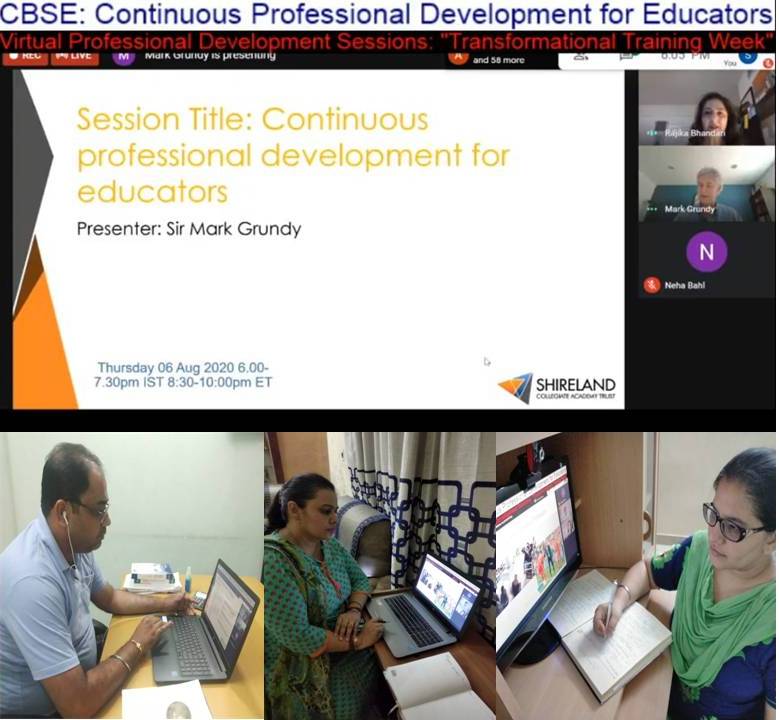 Dear Parents, School's Sr. Academic Team comprising Srishty (PGT), Maninder (PGT) & Jagjeet ( PGT ) attended Annual conference organised by CBSE . The Interactive Conference was titled " Continuing Professional Development as Teachers" . The workshop was anchored by Dr. Ezequiel Molina, Economist at the World Bank & Sir Mark Grundy, CEO Shireland Collegiate Academy Trust, UK. The proceedings included an interactive session wherein teachers were informed about acquiring necessary life skills leading to a sense of being Creative and sense of accomplishment . The teachers were also appraised of the techniques to strengthen their grip over methods to ensure identifying individual learning differences among students.- Dr. Ekta Dhawan, Principal.
---
08-08-2020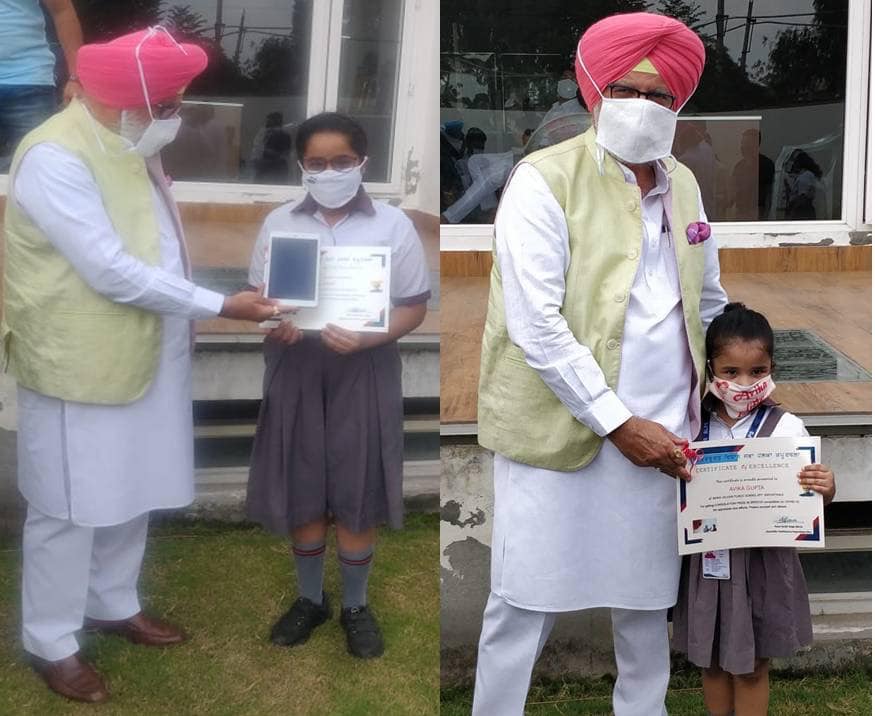 Dear Parents, Our Students having participated in the All Punjab Inter School Slogan copywriting, Poster making & Public Speaking contest 2020 , dt: 15-5-2020. The event was themed as ' Eradication & Prevention of COVID 19 Flu ' . Students studying in Kindergarten through Std XII participated in the contest . Participants showcased a) front line warriors b) Technology & Invention & c) Hygiene & Prevention. School encourages practice of slogan writing as it's rightly considered the most effective method of drawing attention to one or more aspects of any theme, service or product.The works were judged for a) Being Precise, b)Conveying a Story, c)Simply understandable script & d) attractive font. Top Honours announced Dt: 8-8-2020 are: 1)Anushka Sharma,VII Commendables -Certificate of Merit along with Hand held Computer. 2) Avika Gupta, KG1 Blossoms -Prize for Initiative. Dr. Ekta Dhawan, Principal.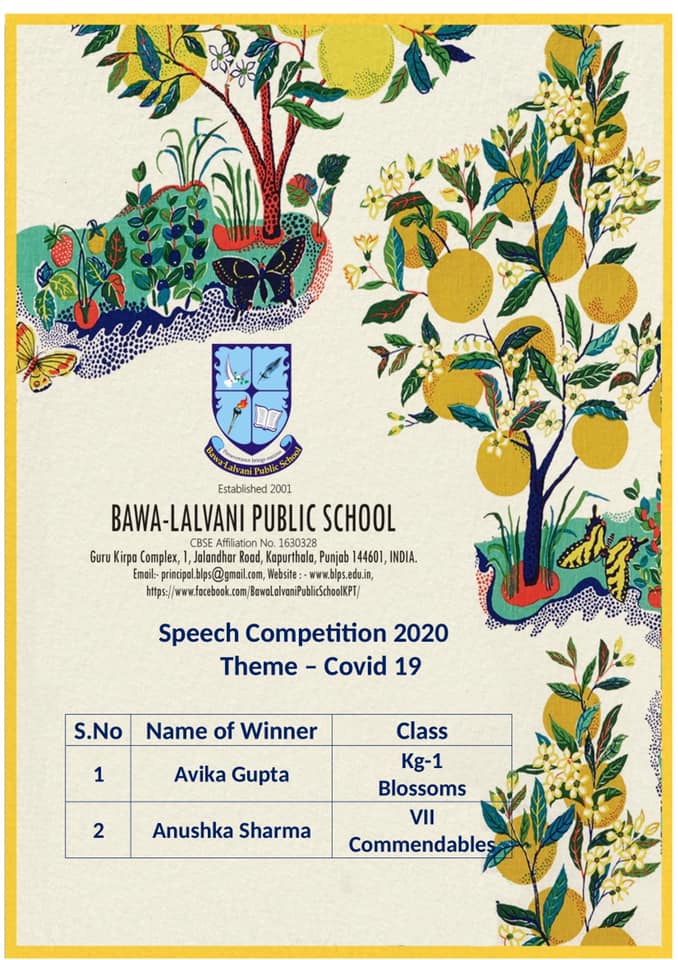 ---
07-08-2020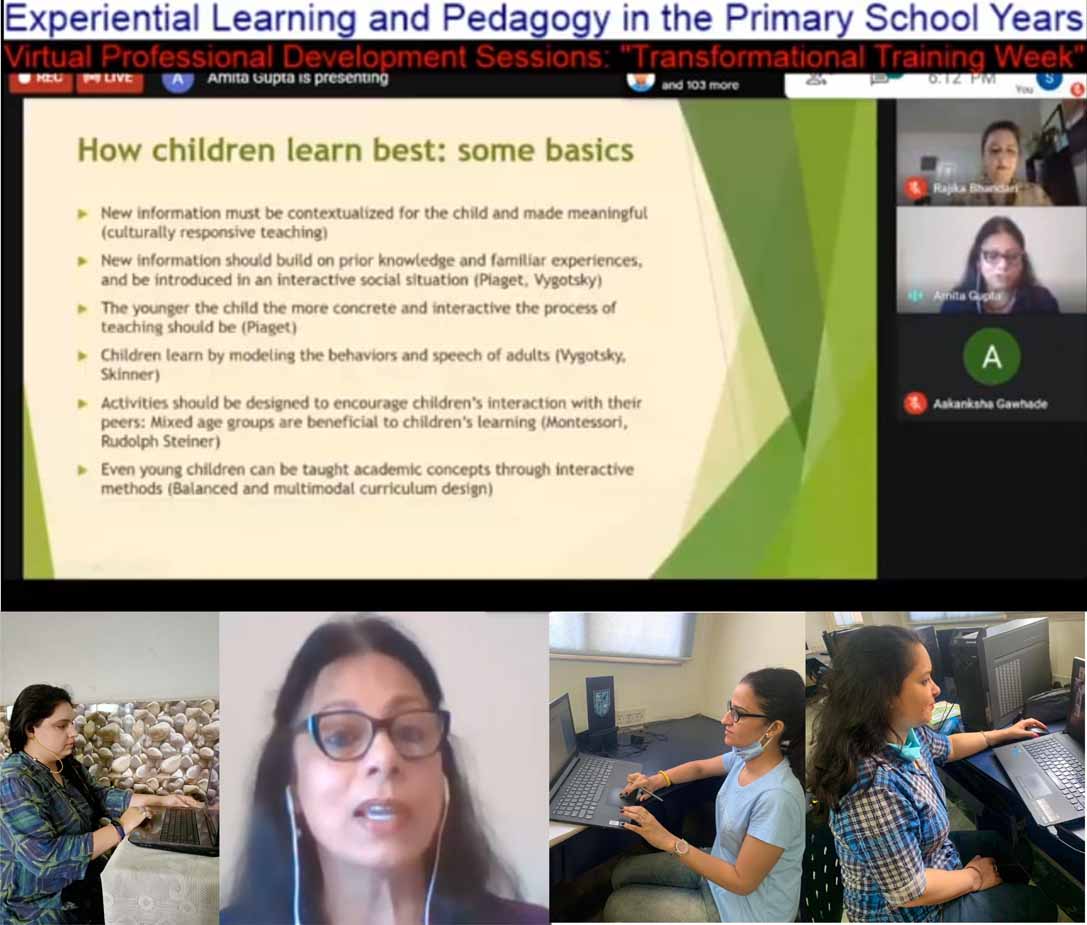 Dear Parents & Teachers, Our Team of Academic Supervisors comprising Radha , Amrit along with Yashni , attended Annual conference cum workshop organized and conducted by CBSE, New Delhi dt: 6-8-2020. The Conference theme was titled, ' Experiential learning and pedagogy in the primary school years – 2020 ' The Workshop was anchored by Dr. Amita Gupta, Prof. of Education, Deptt. of Curriculum & Instruction , City University , NewYork. The sphere of insights covered through discussions and interactions were 1)What are the current need of Young students? , 2) What is importance of early literacy?, 3)What is school readiness?, 4)The importance of transition from Pre-primary to Primary?. Also, discussed were concepts related to efforts of learning, planning and visualizing classroom activity ,experiential learning & tools to design experiential activities for students. – Dr. Ekta Dhawan, Principal.
---
06-08-2020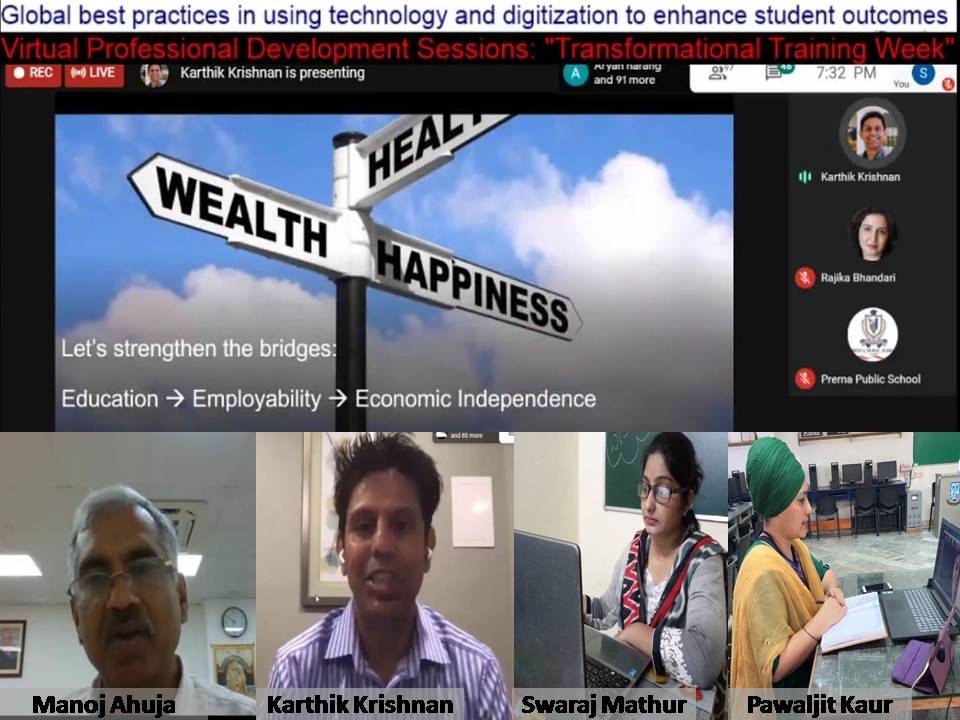 Dear Teachers & Parents, Our School made a prominent representation through Pawaljit Kaur (Dean )& Swaraj Mathur (PGT) at Annual CBSE Video Conference for School leaders & Teachers dt: 5-8-2020. The Conference was titled 'Global best practices in using technology and digitization to enhance student outcomes. ' The Conference was anchored by Manoj Ahuja,IAS,Chairman,CBSE assisted by Karthik Krishnan, Professor, Stern School of Business,NYU.The Conference laid an emphasis on ' 'NAI TALEEM- FOR A SUSTAINABLE FUTURE' with our School's focus on CORE COMPETENCIES required to be inculcated in Students for the 21st Century & initiatives on transforming education instruction and utilizing the period of Covid 19 as an opportunity to redesign the curriculum and guide teachers To Learn, To UnLearn & ReLearn as the role of teacher as a mentor is transforming rapidly. Dr. Ekta Dhawan, Principal.
---