Daily Happenings at BLPS
06-04-2021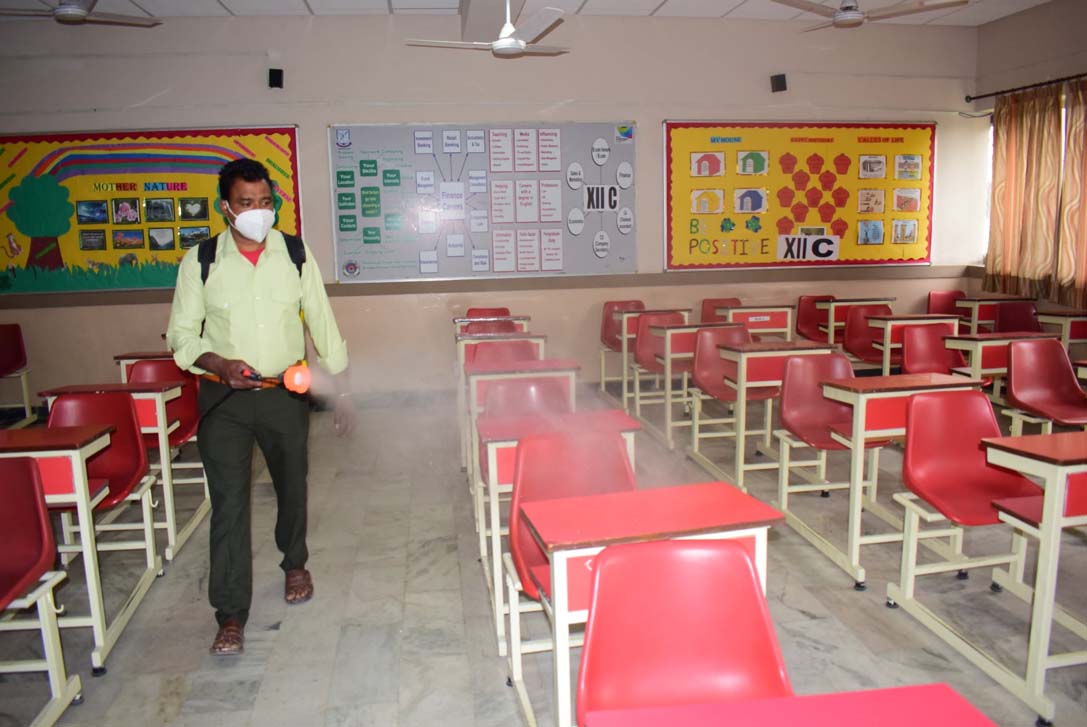 Dear Parents, at our School, the well-being and health of Students and Staff are of utmost importance. In the wake of COVID-19 ( 2nd Wave ) and rising hygienic concerns, our school has actioned additional daily rigorous deep cleaning and disinfection protocols throughout the campus to mitigate risks and to protect the health integrity of our campus environment. We pride ourselves on high attention to detail. Proactively ensuring proper sanitization throughout the campus to prevent the spread of concerning germs. – Dr. Ekta Dhawan, Principal.
---
02-04-2021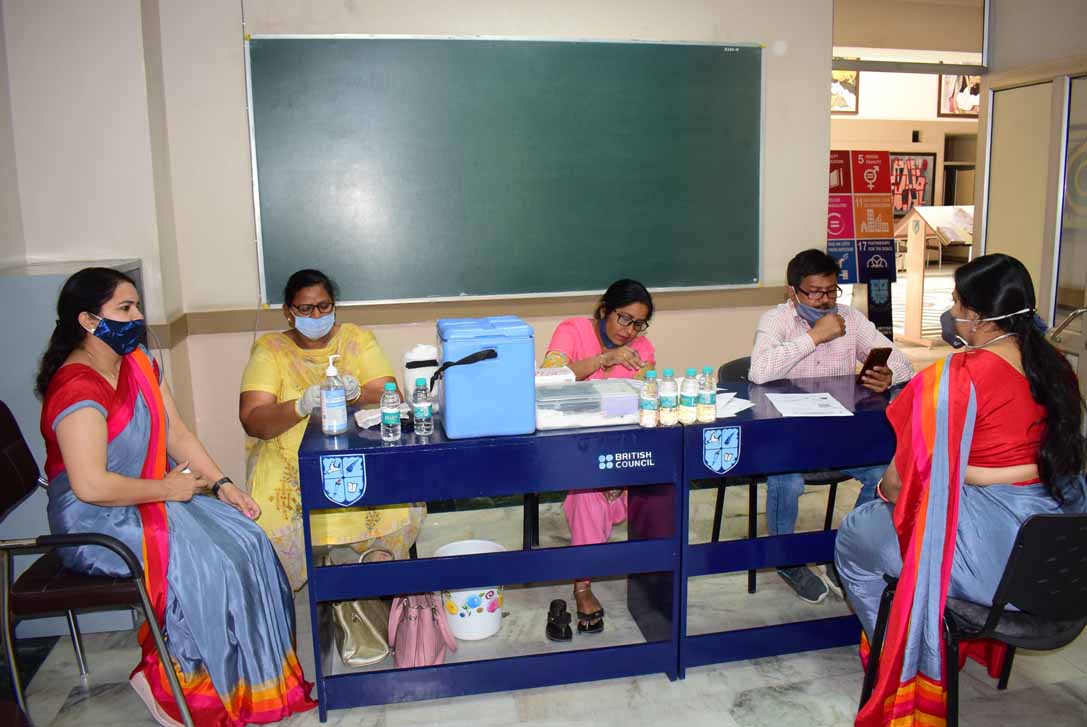 Dear Parents, Our School began the arduous job this week of vaccinating our entire team of Academic & Housekeeping Staff against COVID-19, opening the door for students to return to the classroom — but whether and when they will return remain open questions. We want our kids in school, but we've always asked for it to be done safely, and we have been waiting for vaccinations to really feel fully secure. I think we'll get a lot more young students coming in person with their teacher saying to them, "I feel safe, you should feel safe. At this point, it's time to come back." The vaccination drive was led by Dr. Akashdeep & Dr. Amandeep, Deptt. of Health, Civil Hospital, Kapurthala.- Dr. Ekta Dhawan, Principal.
---
01-04-2021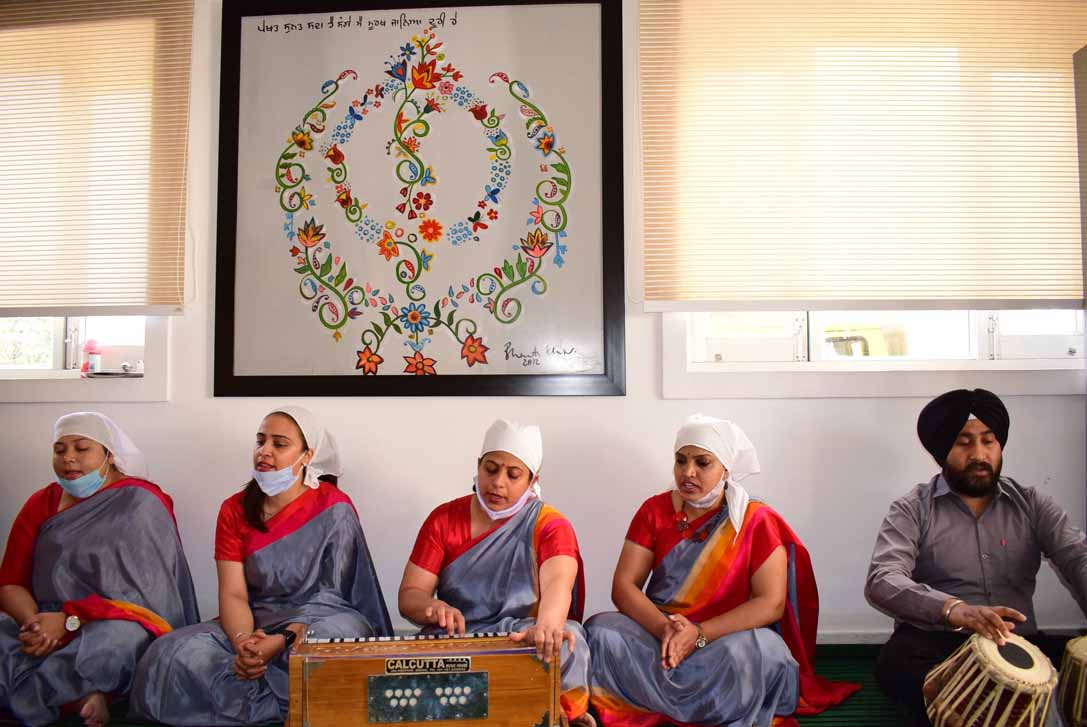 Dear Parents, Prayer meeting ' Sehaj Path' concluded at School dt: 1st April,2021 , dedicated to the beginning of the Academic Term 2021/22. Shabad titled "ਸਾਜਨਾ ਸੰਤ ਆਉ ਮੇਰੈ" was performed by our Teachers, invoking blessings of the almighty ! Dr. Ekta Dhawan, Principal.
---
31-03-2021
Dear Parents, Our student Yajat Mahajan (VI Adorables) is growing into an environment conscious individual. Yajat has been in contact with legion of waste pickers in kapurthala who make their living picking up plastic waste on the city streets and selling it for recycling. Now , inspired by his Parents, he is emerging as a lead idea for a project that turns trash into vessel shaped plastic bricks(Ideal for Insulation) – ideal to build schools.Our young student sees it as a chance to become an Environment conscious Entrepreneur – to become independent and better his life, maybe even to rise into having a nationwide footprint. His slogan , ' It's our duty, responsibility & moral obligation to help, save and care for our environment! – Dr. Ekta Dhawan, Principal.
---
30-03-2021
Dear Parents & Teachers, School takes immense pride and is elated to announce , our student alumni Aditya Ohja (Class of 2019) has successfully cracked NDA- 1 (2020) and has been selected by National Defence Academy, Khadakwasla, Pune. Our student secured All India Rank – 213. Aditya is optimistic and looking forward to serving the Nation as an officer in the Armed forces of his choice i.e. the Indian Military Service, the Indian Naval Service and the Indian Air Force. It is perhaps one of the most dignified ways to lead life with utmost pride and honour – Dr. Ekta Dhawan, Principal.
---
23-03-2021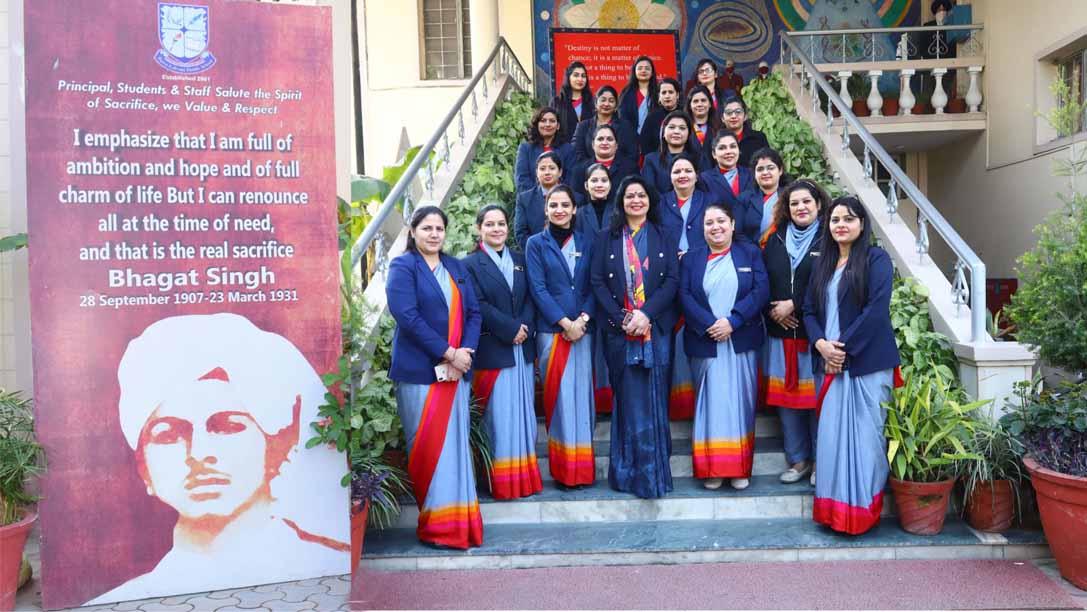 Dear Teachers, Students & Parents, We bow to the brave Sardar Bhagat Singh on Shaheed Divas 2021, today. His greatness and exemplary courage continues to inspires generations of Indians, Bhagat Singh has left an indelible mark on India's history through his values-led life and bravery, May he forever inspire courage & true patriotism in Indian hearts and minds. Jai Hind ! " – Dr. Ekta Dhawan, Principal.
---
17-03-2021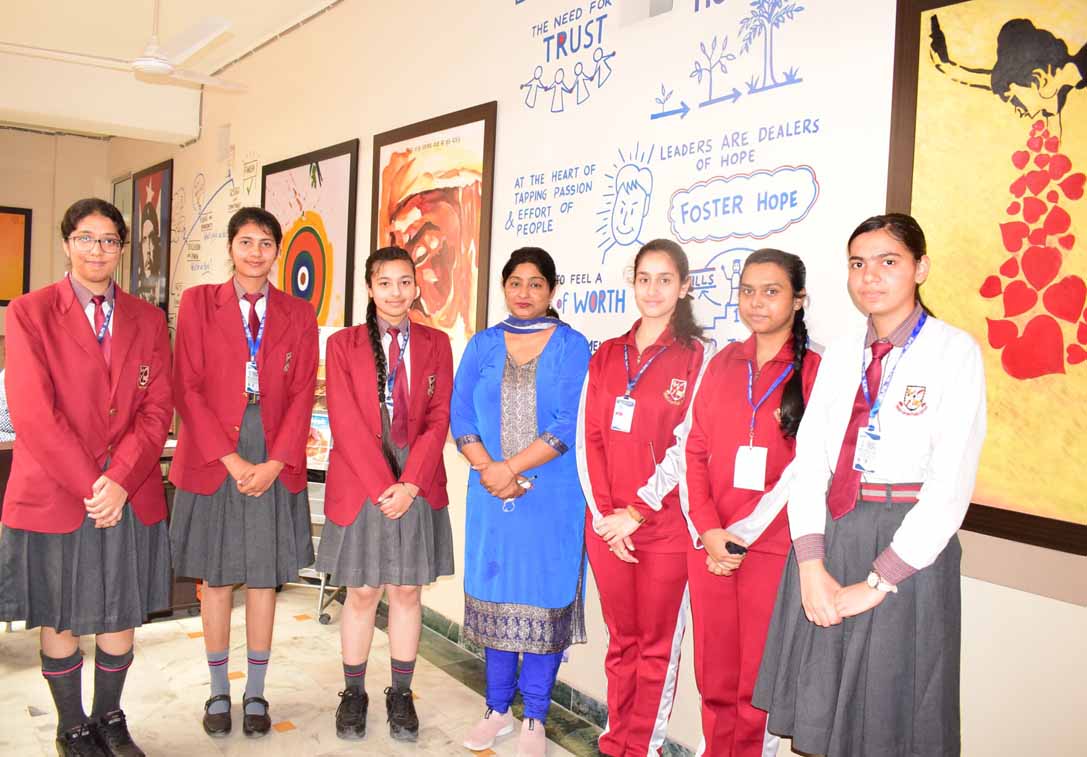 Dear Parents Our Grade XII Students preparing for the upcoming English language & literature Board Exams 2021 have been honing their skills at Speaking and listening. Our Students realise they are required to be Articulate, Coherent, and Clear. Students are being mentored by Swaraj Mathur ( PGT ), While teaching she stresses that Good verbal communication means saying just enough!- Dr. Ekta Dhawan, Principal.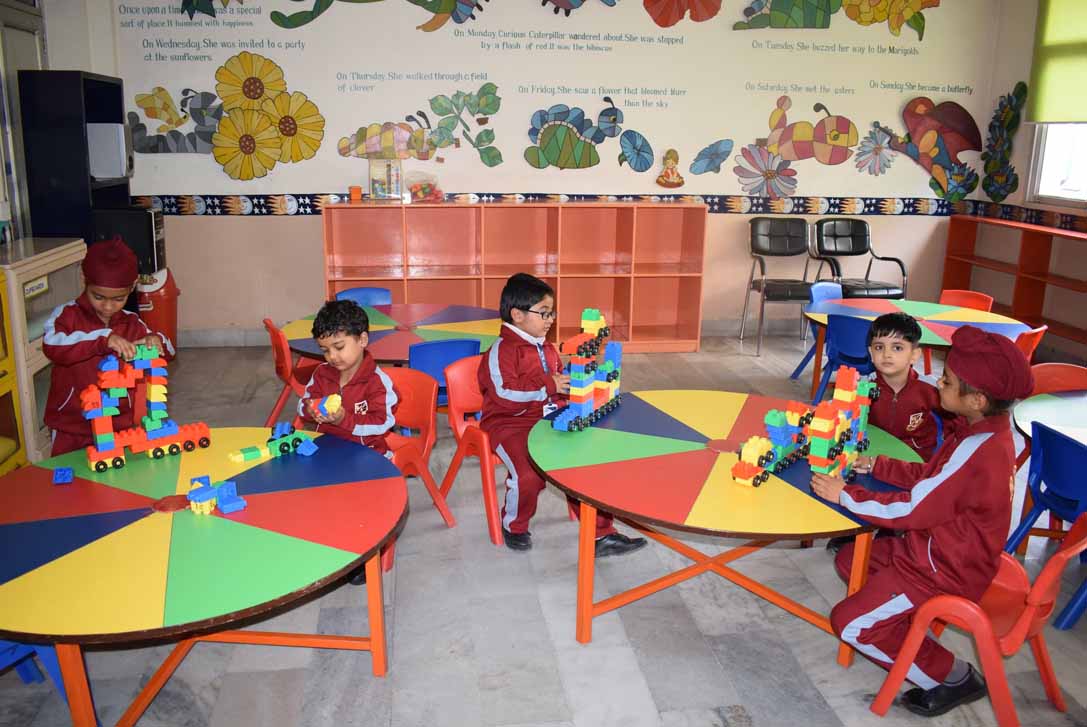 Dear Parents, Our kindergarteners were actively engaged in daily 'Brick Buddies' hobby dt: 17-03-2021 , kindergarteners work collaboratively in a small group to create something together. They are given a set role; one week they may be the Builder, the next the Architect, the next the Supplier and then the Director! Children are taught special rules for each role and respect and listen to each other, according to whose role needs to come into play and when. The collaborative teamwork encourages joint focus, sharing, reinforces positive behavior and strengthens social skills. – Dr. Ekta Dhawan, Principal.
---
16-03-2021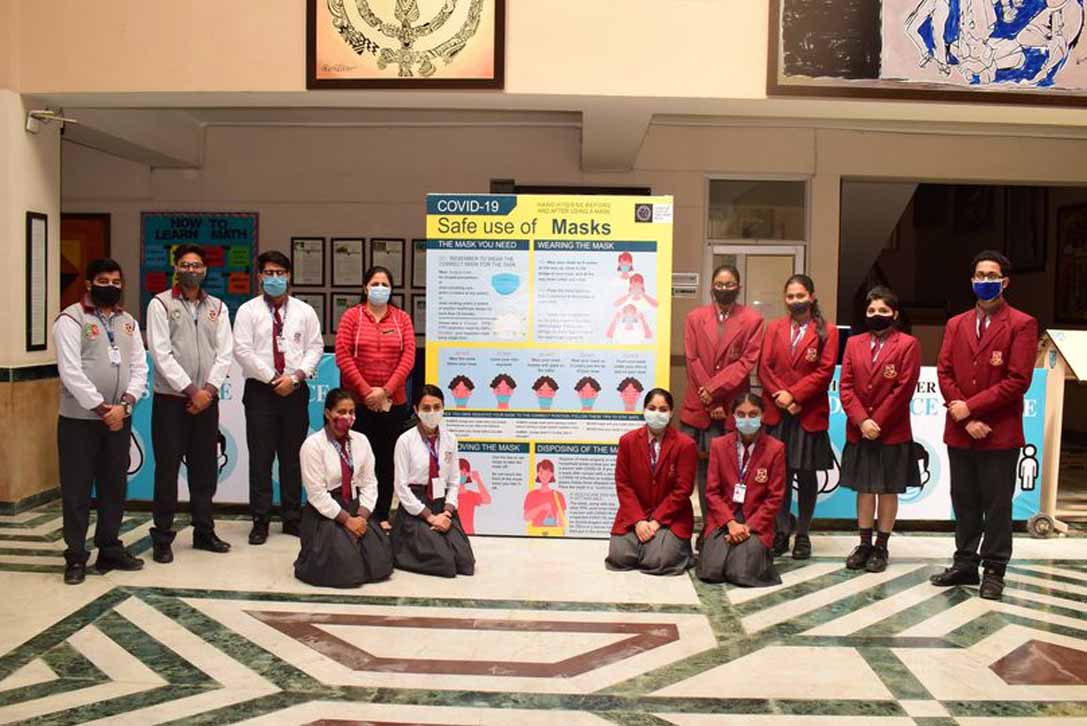 Dear Parents, Our Students Studying in Grade XII, pursuing 'Marketing' find themselves on top of the Ball , having actively participated in mock examinations today. Students have developed a fundamental understanding of Marketing concepts and of basic marketing skills that are essential not only to students entering the field of marketing but for everyone entering the workforce – Skills that are highly transferable with benefits that will last a lifetime. Students are learning under the mentorship of Abhishek Kapoor (PGT ). – Dr. Ekta Dhawan, Principal.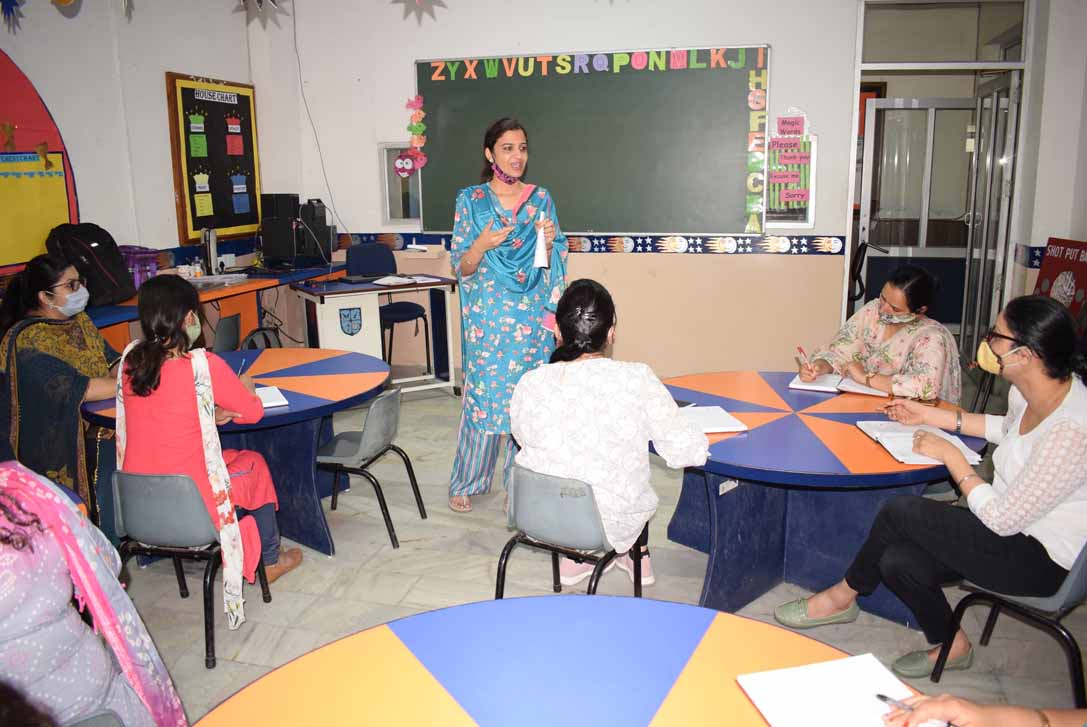 Dear Parents, Our Team of Preschool Instructors led by Amritpal, Academic Supervisor – actively brainstorming about embedding 'Children's Health' centric Aerobic Exercises in their morning routine for the upcoming AY 2021-22. Our Preschool Teachers recommend that kids get 30 minutes or more of physical activity each day – Aerobic activity should make up most of those 30 minutes. Kids should make sure to get vigorous aerobic activity at least three days a week, Preschoolers enjoy learning the moves backed by upbeat soundtrack. The routine shall be a daily staple , available in person and Hybrid. – Dr. Ekta Dhawan, Principal.
---