Daily Happenings at BLPS
17-03-2020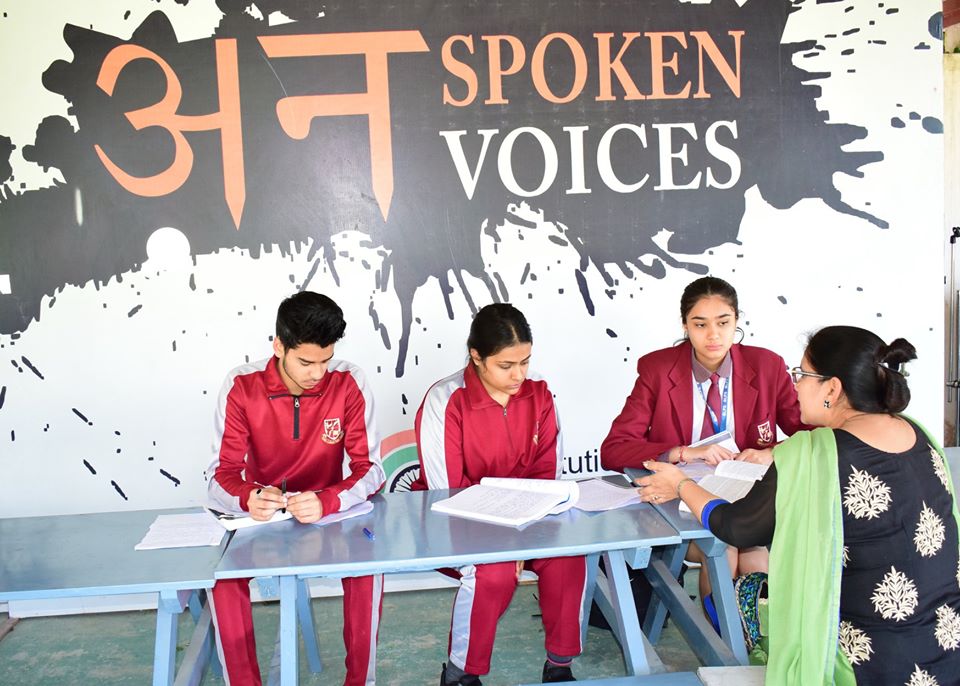 Dear Parents, Our Students Studying in Std X & XII were engaged in Specialist Punjabi Language,Business Studies & Civics lessons outdoors today, taking advantage of the splendid Sunshine. We've discovered that students are significantly more attentive and engaged with their schoolwork following an outdoor lesson in nature. Teachers could instruct uninterrupted for almost twice as long during a subsequent indoor lesson. Outdoor lessons are potentially rejuvinating & a convenient way to improve student engagement.- Ekta Dhawan, Principal.
---
12-03-2020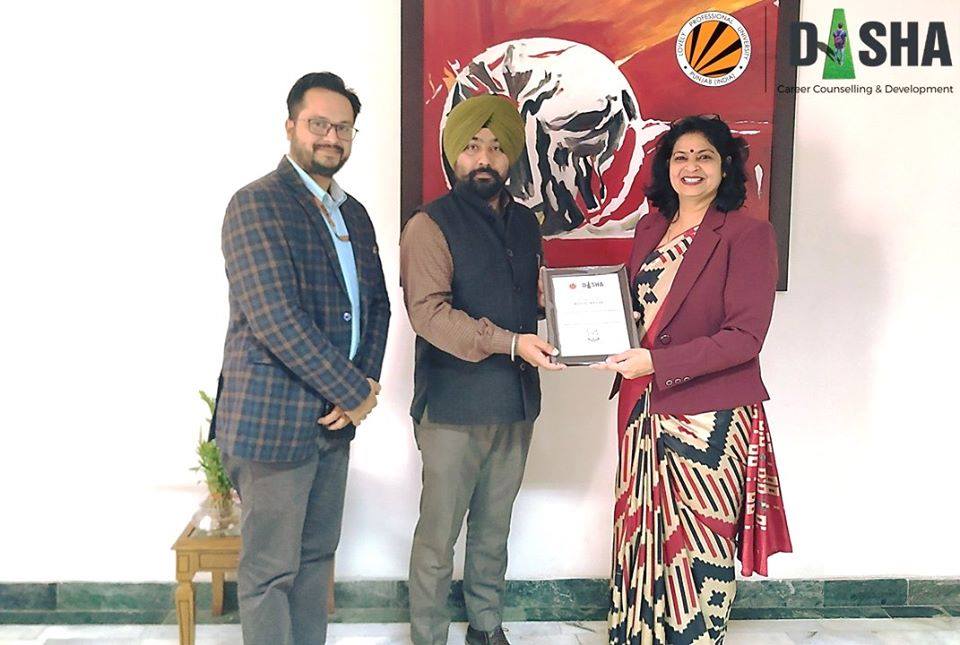 Dear Teachers & Parents , School has entered into a strategic understanding with ' DISHA ' dt: 12-3-2020 for specialist University Guidance to students to help them choose post-secondary education pathways that are best suited to the career plans and academic strengths. – Ekta Dhawan, Principal.
---
08-03-2020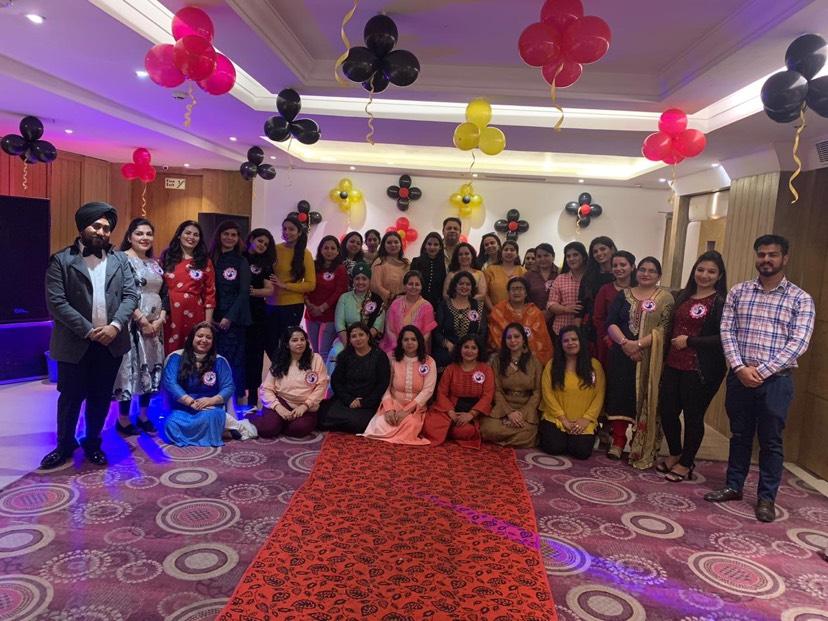 Dear Parents & Students, School celebrated 'International Woman's Day 2020' over the weekend. School considers itself a torchbearer in it's initiatives to generate awareness about gender equality for a healthy society. Also, lays great emphasis in promoting education of our girl child in every family , while bringing to the forefront an awareness thereof leading to an overall progressive development of our Community and in turn our Nation! – Ekta Dhawan, Principal
---
07-03-2020

Dear Parents & Teachers, Our Middle Wing Team sprung a Surprise by hosting a splendid 'weekend potluck' lunch this afternoon,Eating together, team potlucks, is a tried and tested team-building exercise used across the world for decades. Bonding over shared meals is well endorsed over ages for stronger team ties and friendships – and the same could be the key to a happier Workplace! – Ekta Dhawan, Principal.
---
05-03-2020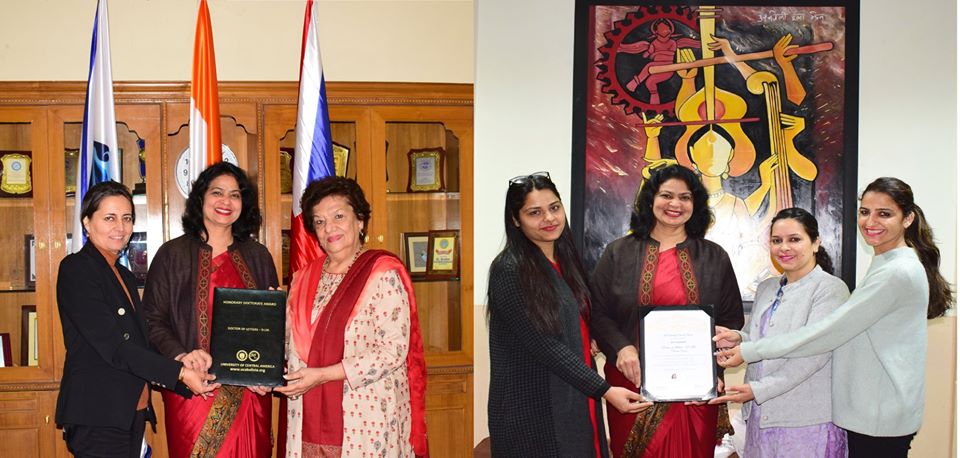 Dear Parents, School community express great appreciation on ' Doctorate of Philosophy ' conferred on (Dr.)Ekta Dhawan, Principal by University of Central America. We are not just recognizing our Principal, but also her entire Team for the support extended to their Principal in her efforts to fulfill her duty to provide quality education by ensuring access to quality teachers, providing use of quality learning tools and professional development & importantly,the establishment of safe and supportive quality learning environment at our School – focused on the social, emotional, mental, physical and cognitive development of each student. Congratulations – Mohini Bawa, Managing Trustee.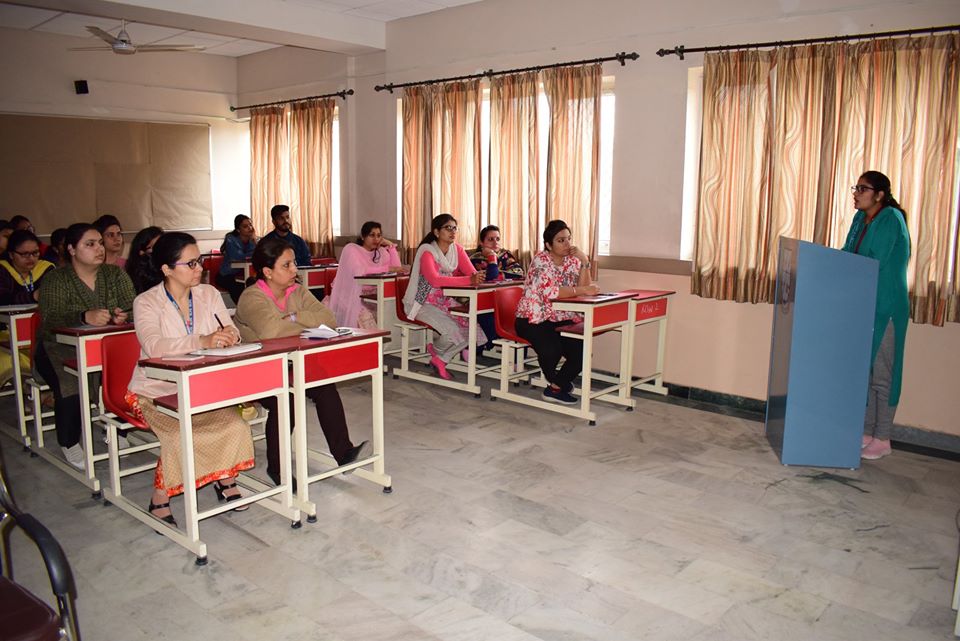 Dear Parents, School hosted a special interactive conference Dt: 5-3-2020 for Academic staff , Conference was held with an objective to familirise members of staff about the transforming customer service related scenario in personal consumer Banking. The Conference was anchored by Punjab National Bank led by Hemant Jha, Sr. Manager. The School staff was introduced to 'PNB ONE' application – a special solution for efficient Banking through Internet & Debit Cards. – Ekta Dhawan, Principal.
---
04-03-2020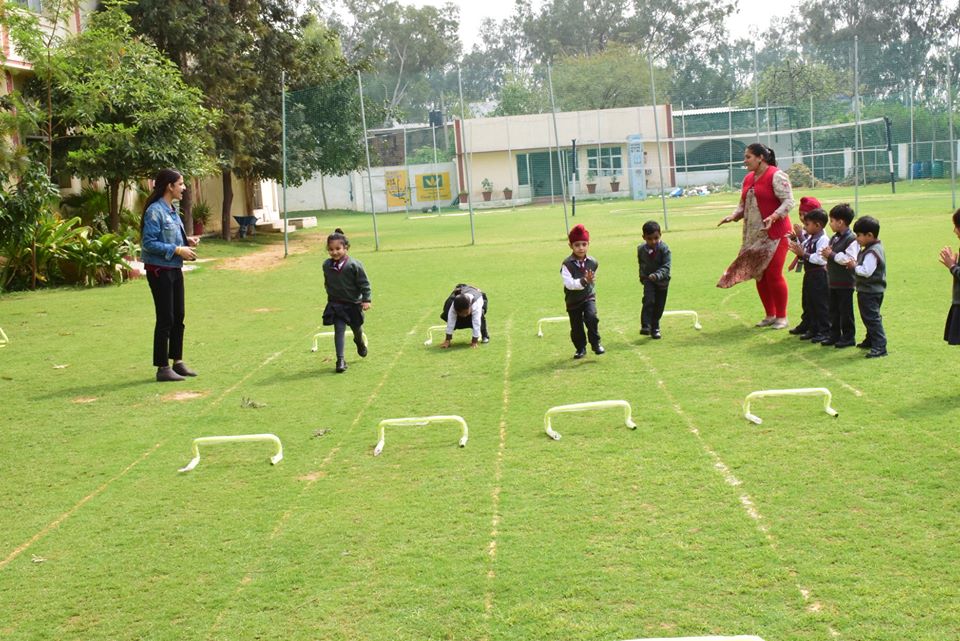 Dear Parents, Our Kindergarteners studying in Nursery Dazzlers engaged in an active routine of Athletics this Morning, Dt: 5-3-2020, Our young students are encouraged to remain Physically active at School , this is more likely to keep the kindergarteners motivated, focused, and successful in school. Also, mastering physical skills builds confidence at this young age! – Ekta Dhawan, Principal
---
03-03-2020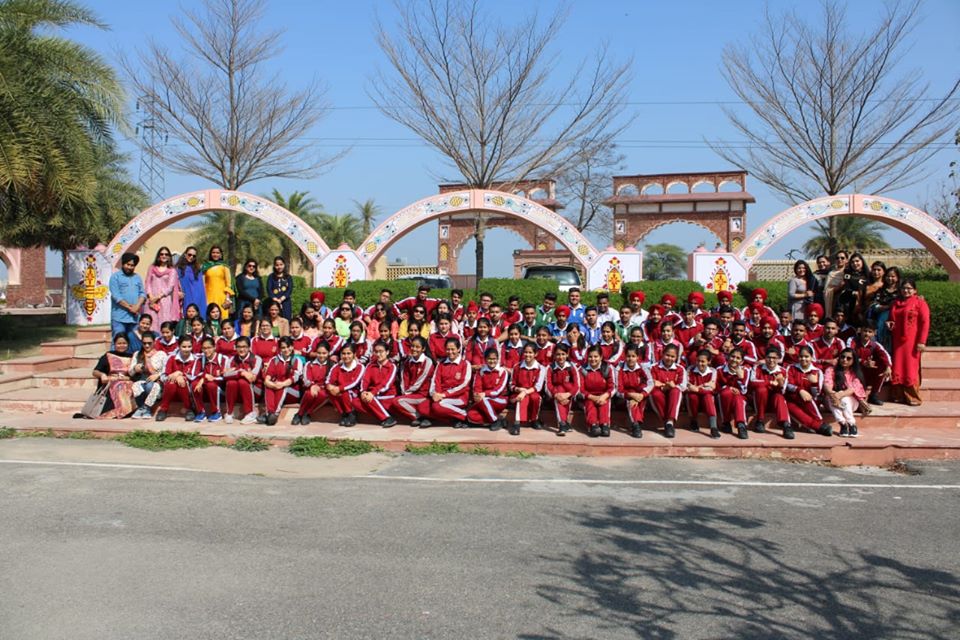 Dear Parents, Our Students studying in Std XII went on Study Excursion to 'Sadda Pind', Amritsar on 3rd March, 2020 accompanied by their Teachers. 'Sadda Pind' aims to become the central repository of stories, materials, and documents related to Rural lifestyle and living not only in Punjab but that of India. Students experienced this one of a kind Punjabi Culture Living Village Museum which brought upon them a chance to experience authentic culture, colours and flavors of Punjab. Our Students & Teachers got a first hand experience of the old world charm of Punjab through cultural performances, folk dances, local handicrafts, songs, stories and of course, cuisine. Splendid opportunity to connect with the Punjabi roots and experience live Punjabi culture around it. – Ekta Dhawan, Principal.
---
28-02-2020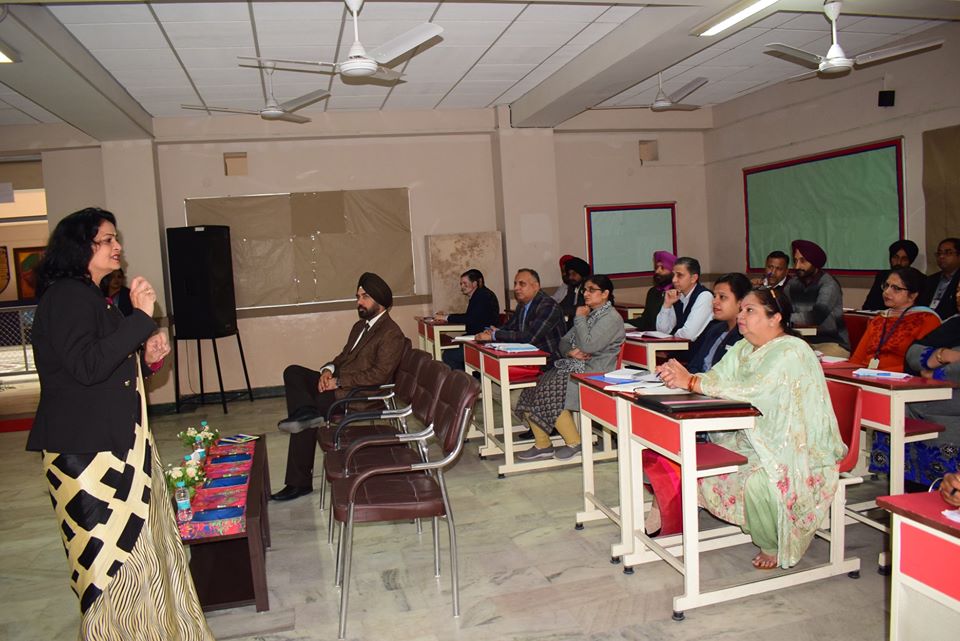 Dear Parents , School hosted an orientation program for the heads of Schools and examiners Dt: 28-2-2020. The conference was presided over to provide know-how and share steps towards achieving successful spot evaluation during Board Examinations 2020.- Ekta Dhawan, Principal.
Dear Parents , Our Kindergartners studying in KGII Blossoms assisted by Arshdeep kaur were actively engaged in an interesting 'Formation Game.' An announcement of a Number followed by prompt formation of a group, on the lines of Musical Chairs. Kindergartners find it exciting and enjoy the concept of being ALERTED , PROCESS INFORMATION & ACT IN ACCORDANCE. – Ekta Dhawan, Principal.
---
27-02-2020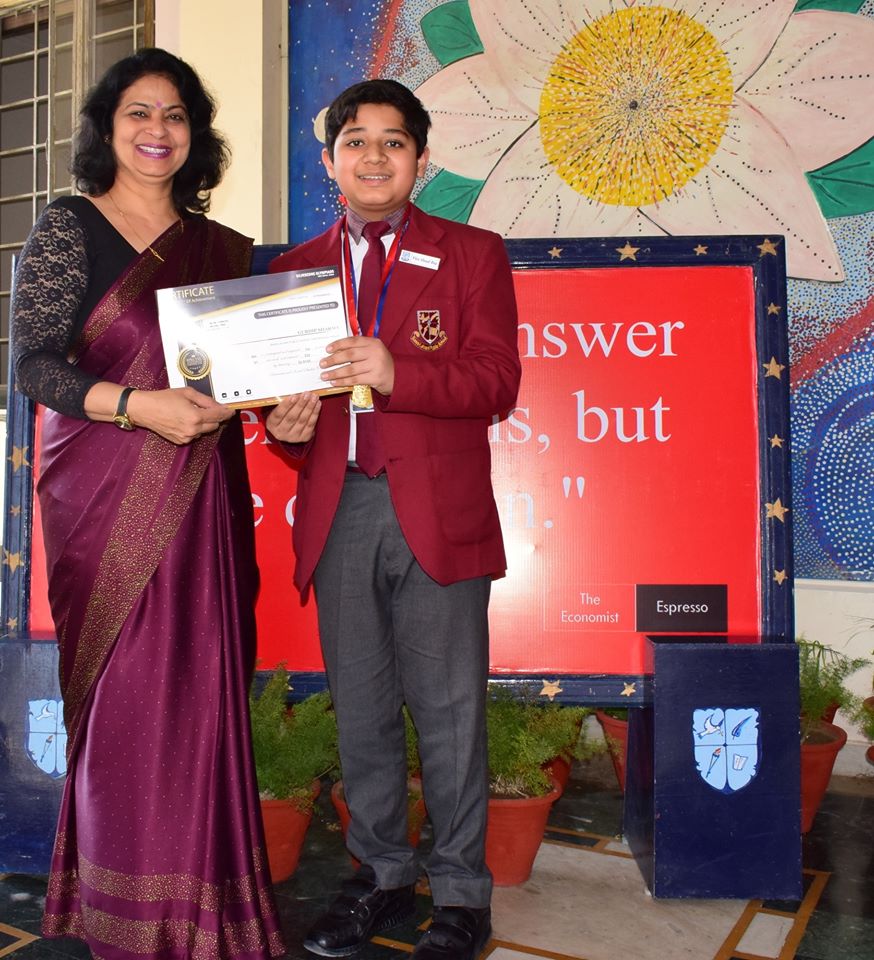 Dear Parents, School hosted Annual International Social Science Olympiad (ISSO) 2019 – a test to judge competence and proficiency in History, Geography & specially CIVICS on November 21, 2019 – Results declared on 22nd Feb 2020.The contest finals saw 10 students competing for Top Honours. Gurdip Sharma (Std VIII) was successful in securing Gold. The objective of the Olympiad is to develop an aptitude and interest in current affairs while providing a competition forum that helps in enhancing a yearning for knowledge among young students – Ekta Dhawan, Principal
---