Daily Happenings at BLPS
19-01-2021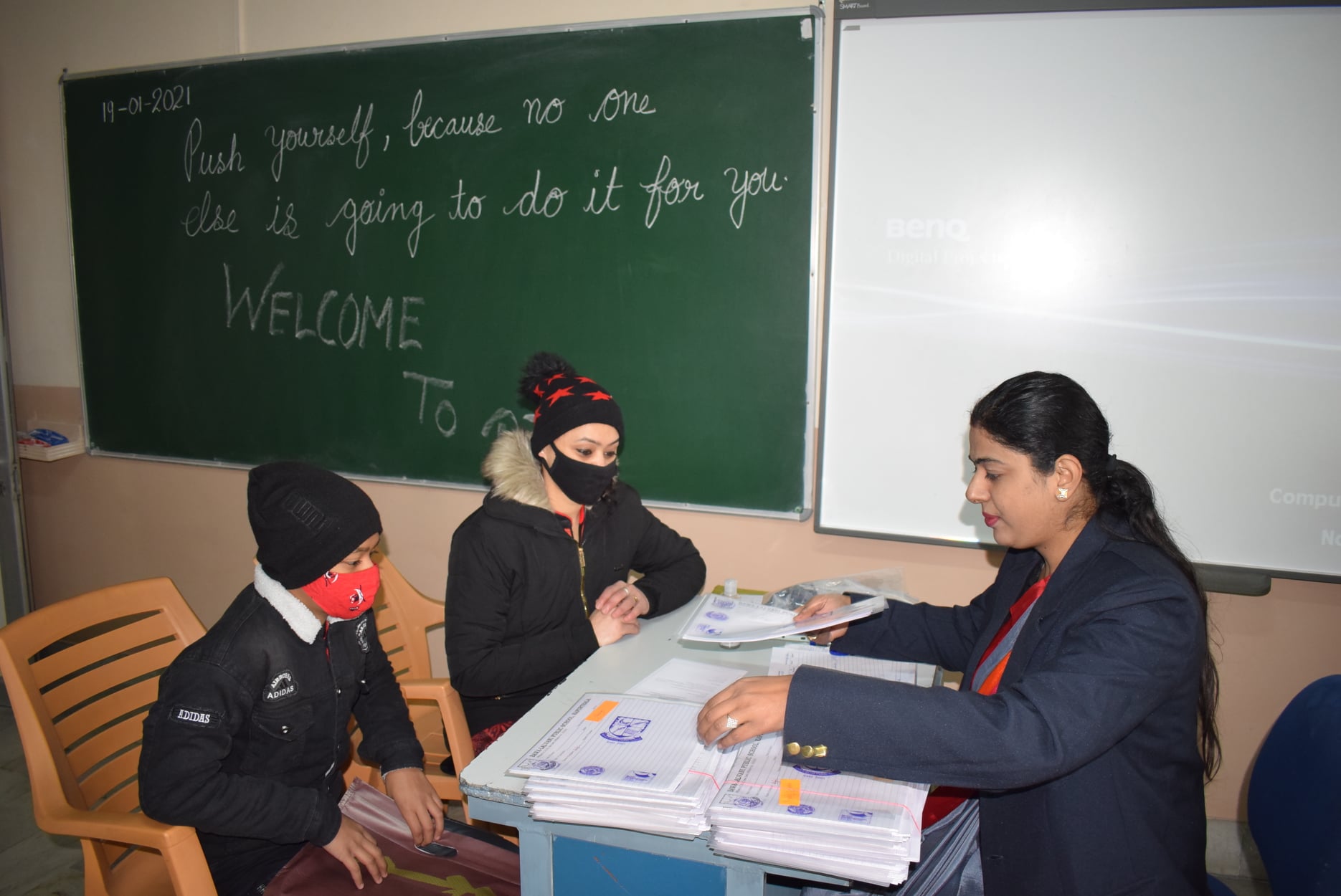 Dear Parents, School hosted Parent Teacher Meeting for the Students studying in V to VIII, this Morning Dt: 19-01-2021. This Parent-teacher meeting gave Parents the chance to determine their child's academic progress through the course of Hybrid Learning over the past 9 Months and Also, devising plans for future learning success by ensuring that the interactions with parents remained full of workable solutions that have the student's best interest in mind. – Dr. Ekta Dhawan, Principal.
---
18-01-2021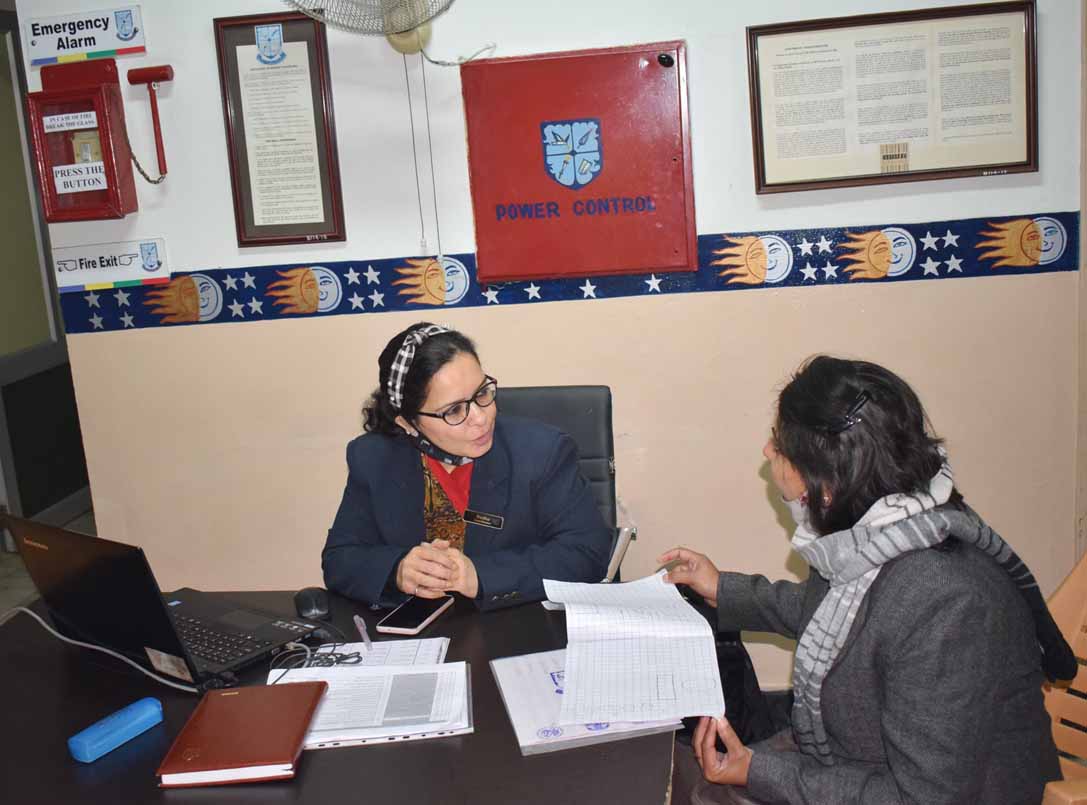 Dear Parents, School hosted Parent Teacher meeting for Students studying in Grade I – Grade IV dt 18-1-2021. The main focus at this meeting was centered around ' Adapting to Hybrid learning, Revision and examinations ', Parents interacted with Teachers to discuss factors that can improve learning and understanding a concept. Also discussed were matters related to the upcoming Yearly Examinations, peer relationships, Online Distance learning behavior, motivation & work habits.Establishing an honest and productive relationship with your child's teacher can help increase the likelihood of academic success for the Child.- Dr. Ekta Dhawan, Principal.
---
17-01-2021
Dear Parents, Our Students studying in Grade VIIII along with their form tutors Harpreet Kaur, Priyanka Malhotra and Shaminder Kaur participated in the National Water Missions ' 21st Edition of Water Talk India ' Conference dt: 15-1-2021. The Conference theme was titled, "Effective utilization of water in Agriculture for Water Security" anchored by Anil Singh & U.Singh-National Water Mission. Students learnt that Rainwater harvesting is an expertise for collection and efficient storage of rainwater. Students understood that rain is not only scarce but also unpredictable, the use of a rainwater harvesting system can be critical to reviving /recharging the underground water table.The harvested rainwater is the purest form of water source. So, it can be consumed directly. – Dr. Ekta Dhawan, Principal.
---
15-01-2021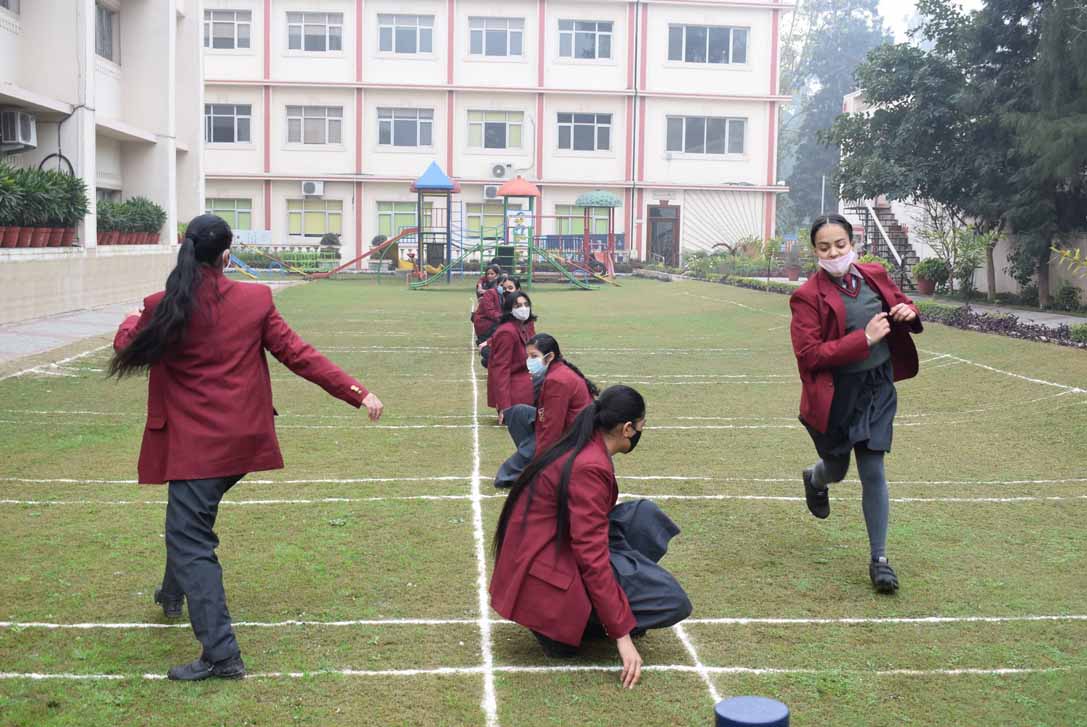 Dear Parents, Students Studying in Std XI Blossoms & Dazzlers , practiced playing Kho Kho this Morning dt: 15-1-21, followed by a 3 Set Match in observance of ' Indian Army Day 2021 ' – VIJAY RUN – running backward, sideways, skipping, stopping/starting, sprinting, and sprinting and turning applying quick reflexes. Players sitting was dynamic; one will never find the same sequence of players sitting in the same order as when the game starts. The Students were coached by Slomi – Yoga & Fitness Instructor. School extended greetings to the Indian army and their family members on the occasion of 73rd Army Day , today, expressing that the courageous Army always held the head of our nation high with pride! – Dr. Ekta Dhawan, Principal.
---
12-01-2021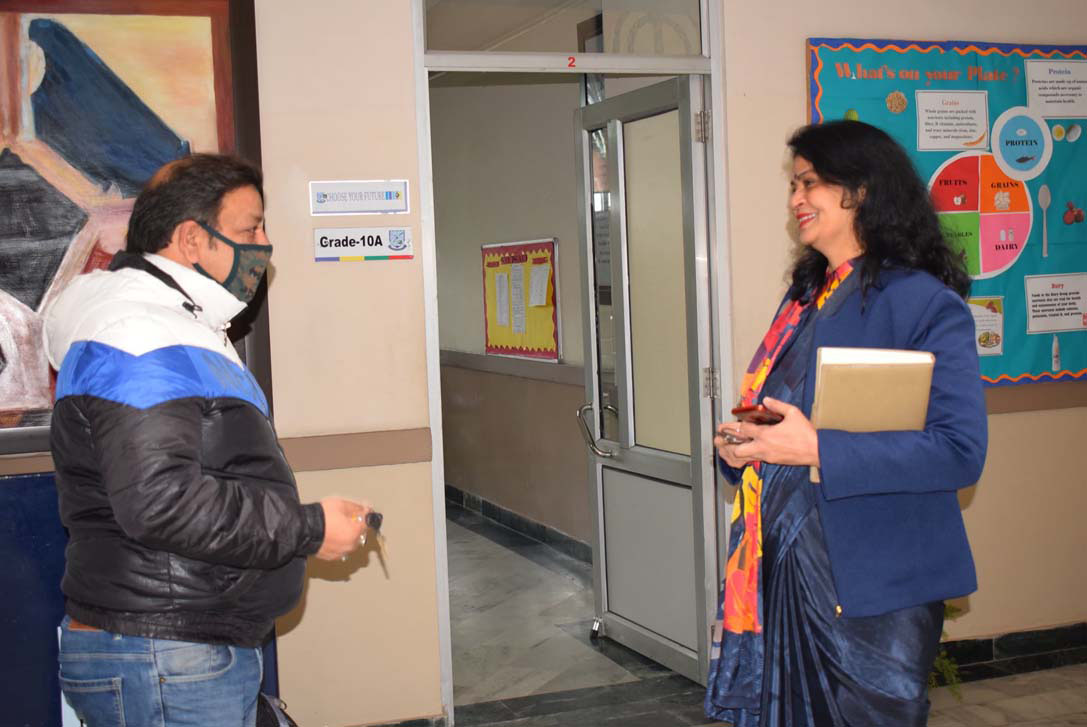 Dear School Community, School held a special Parent Teacher Meeting for the Students studying in X and XII, Dt: 12-01-2021. We genuinely connected with parents, discussed student's academic progress, and how they can improve. It was essential explain current curriculum goals (Report Cards of PT 1 Half Yearly Exams & Pre-Board Exams 1 ) and our teaching strategies under COVID conditions in hopes that Parents will extend support to students. – Dr. Ekta Dhawan, Principal.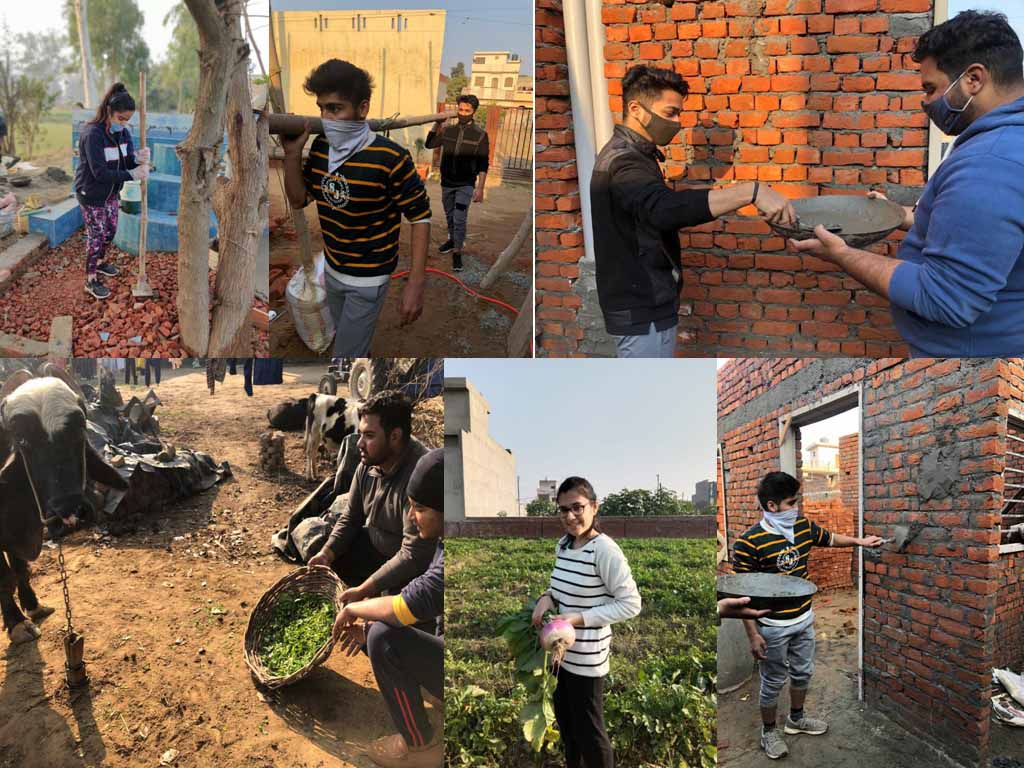 Dear Parents, For any student to achieve the Duke of Edinburgh's Gold Award whilst maintaining their academic standards, extracurricular commitments and enormous range of other activities under COVID conditions during 2020-21 is highly commendable, but for 5 Students ( Grade XII ) to do this within the Academic year is outstanding. Divyash Gupta, Sanchit Sharma, Anshul Gupta, Khushi Walia & Akshita Oberoi of Grade XII ( Class of 2019-20 ) are to be commended for their commitment, organisation, teamwork, resilience and sheer determination to succeed. It has been a real privilege to work alongside the Students at Village Aujla & Bishanpura in Punjab, to share their enthusiasm and to support them on their Agriculture & Dairy Farming expeditions. Nicest way to celebrate National Youth Day 2021! – Dr. Ekta Dhawan, Principal.
---
11-01-2021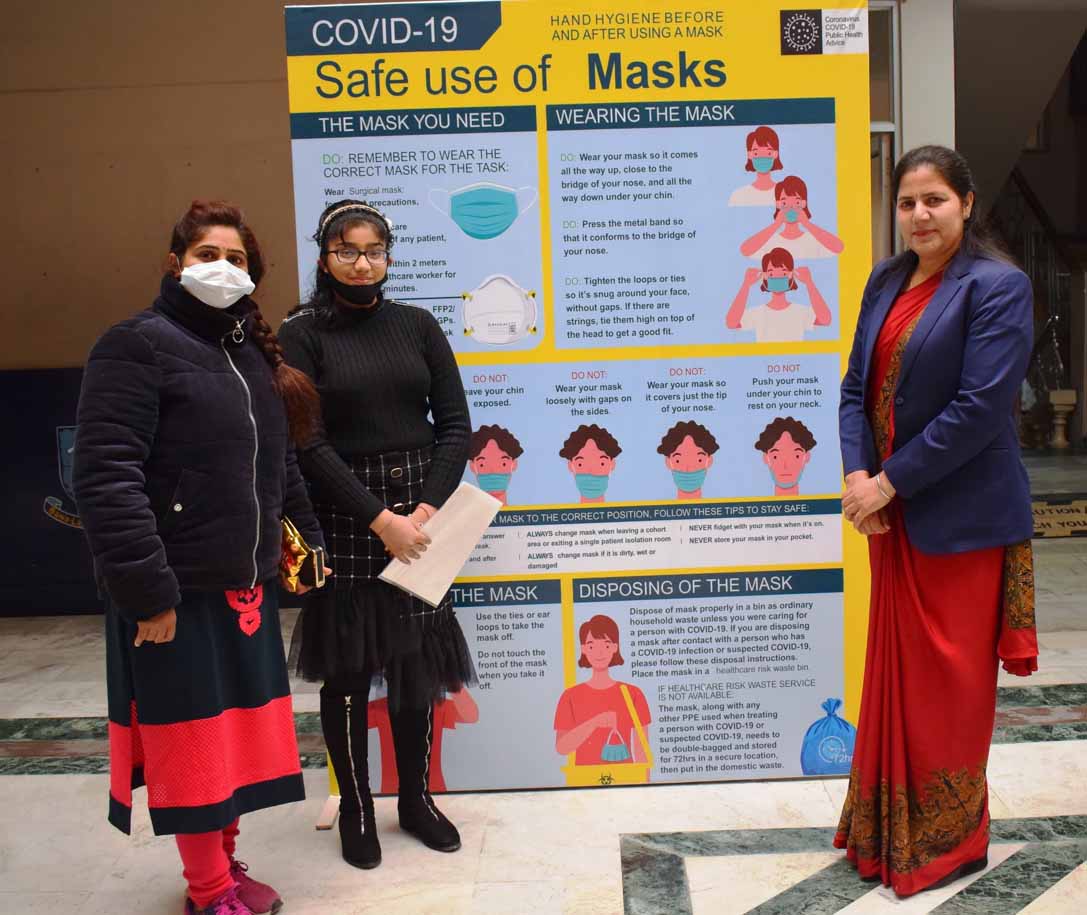 Dear Parents, School held a special Parent Teacher Meeting for Students Studying in Grade 9 and 11, Dt :11.01.2021. The meeting was a great opportunity to share academic progress and growth based on HYBRID learning, assessments and assignments- specially in lieu the Annual Examinations-2021. Also, an opportunity to learn from parents & guardians – enabling School to be better informed about students' strengths, needs, behaviors, learning styles during COVID conditions & Importantly, to discuss issues that may be interfering with students' learning and growth. – Dr. Ekta Dhawan, Principal.
---