Daily Happenings at BLPS
13-12-2019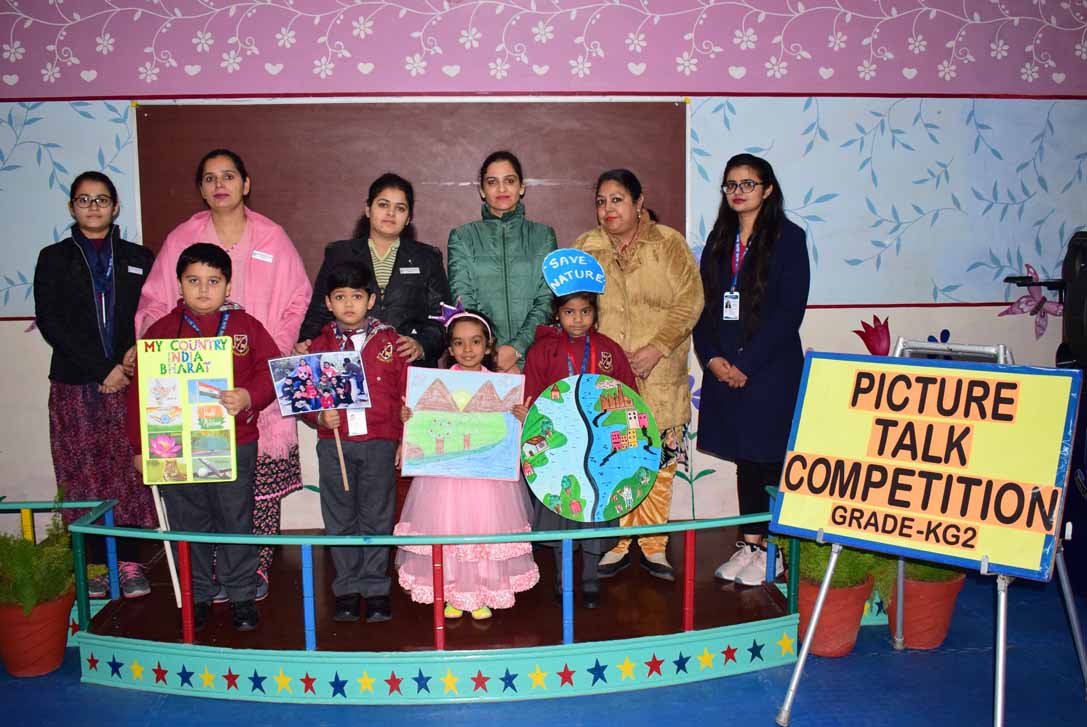 Dear Parents, Our Kindergarteners put up a set of solo performances based on a theme titled ' Describe a Photo ' kindergarteners viewed photos carefully and took a few moments to think before expressing themselves within the stipulated time. kindergarteners spoke fluent English to explain the part of the picture they were talking about. – Ekta Dhawan, Principal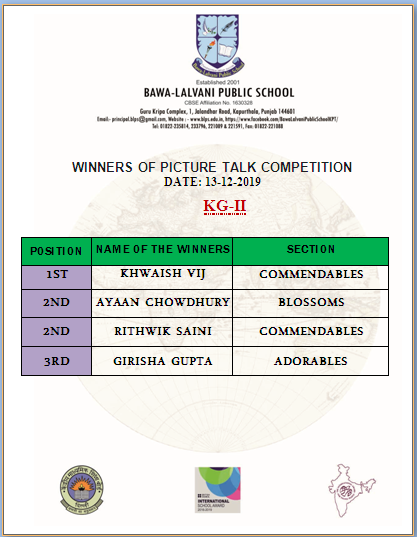 ---
12-12-2019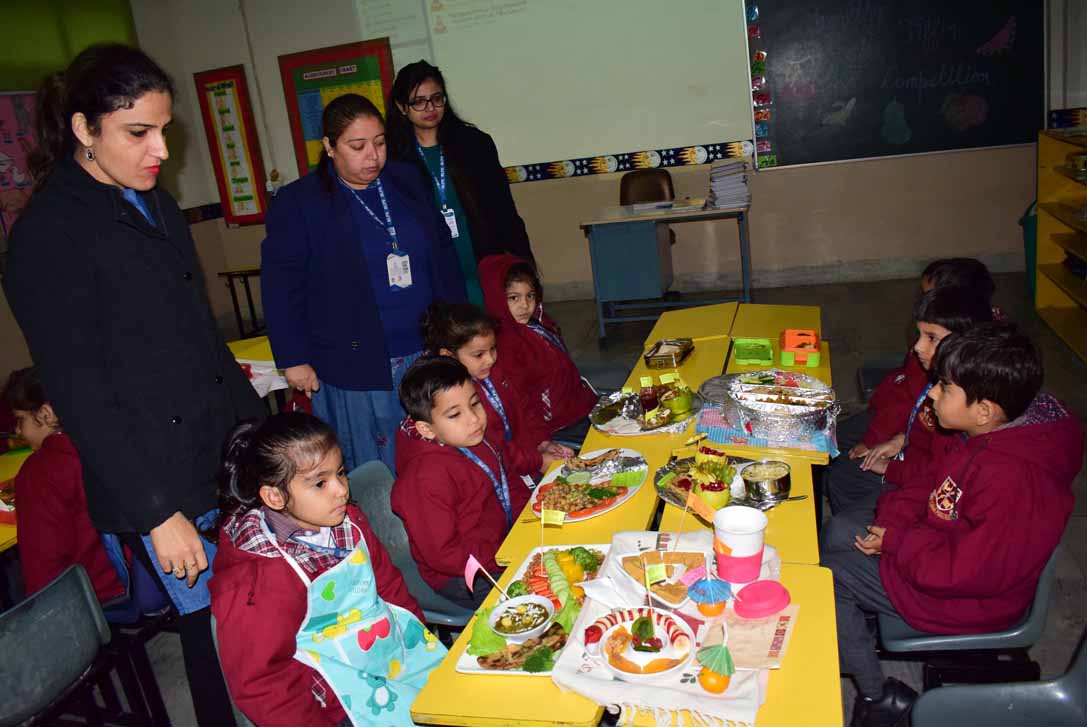 Dear parents, our kindergarteners studying in KG 1 participated in the Winter season 'Healthy Tiffin' Contest today. Healthy lunches and snacks are important for active kindergarteners.School advises parents to lay emphasis citing importance to offer healthy lunch box choices ( Tips ), easy to prepare that include a)fresh fruit, b)crunchy vegetables and c) a combination of protein, dairy and carbohydrate foods.The contest was judged for a) Nutritional value & b) Neat/Compact presentation. – Ekta Dhawan, Principal.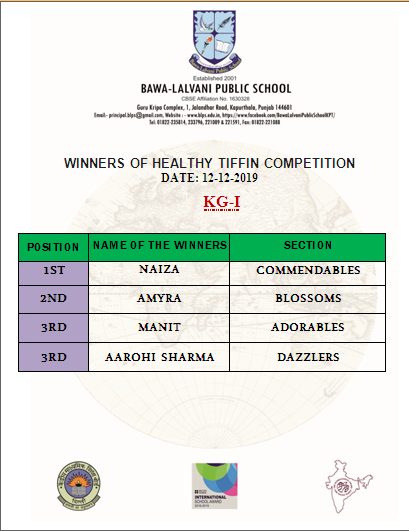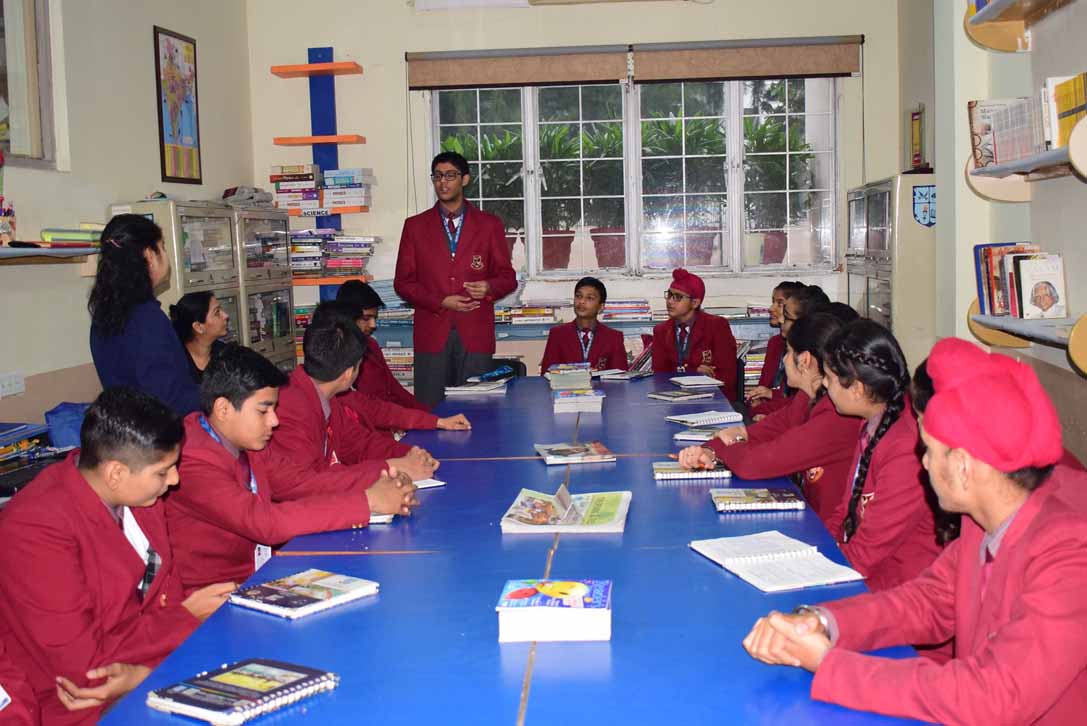 Dear Parents , Students studying in Std: IX Dazzlers participated in a scheduled Daily Conversation Session (DCS) this Morning. The title of the interactive talk was "How rejections and failures teach you about success"anchored by Sahla Praveen. Students participate in Q & A's about the importance of A) Having Initiative , B) Teaching oneself to remain resilient and Never Give up. , C) Persistence is key to Success & D) living life like a Marathon and not a Sprint. – Ekta Dhawan, Principal.
---
11-12-2019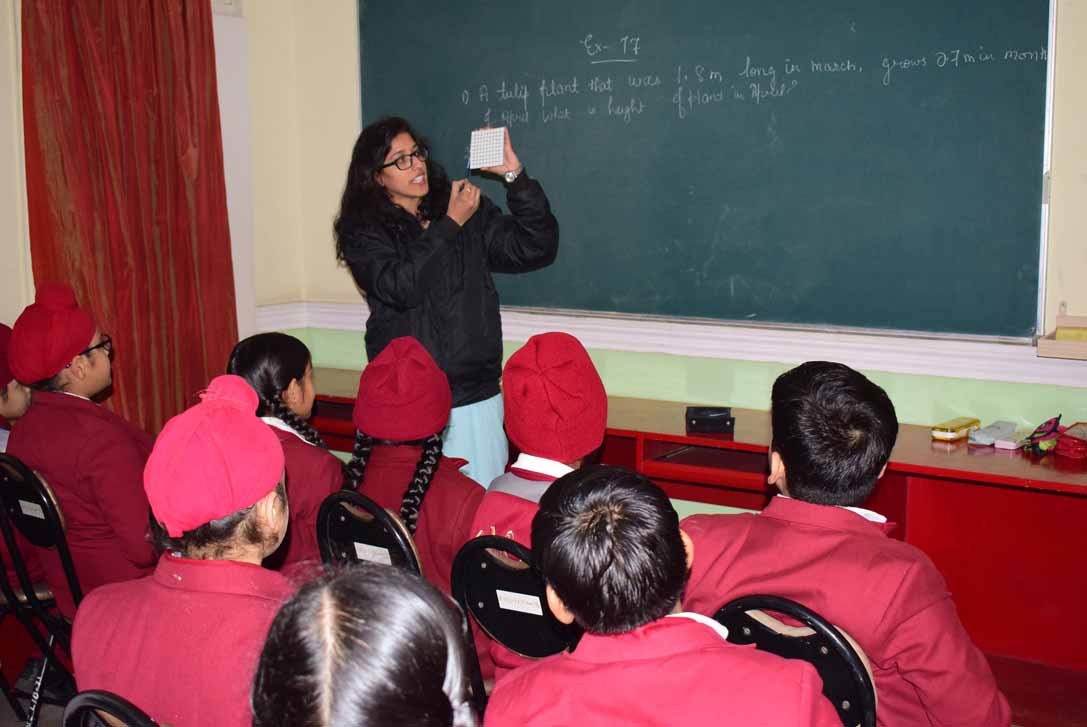 Dear Parents, Students Studying in Std IV Commendables were busy in their daily lesson at the Mathematics laboratory – a place where they conduct experiments and explore patterns and ideas. the lab is equipped with a collection of games & puzzles ,used both by the students on their own and with their teacher to explore the world of mathematics, to discover, to learn and to develop an interest in Mathematics. Arti Puri ( PGT ) made the lesson rather interesting for the young Students.- Ekta Dhawan, Principal.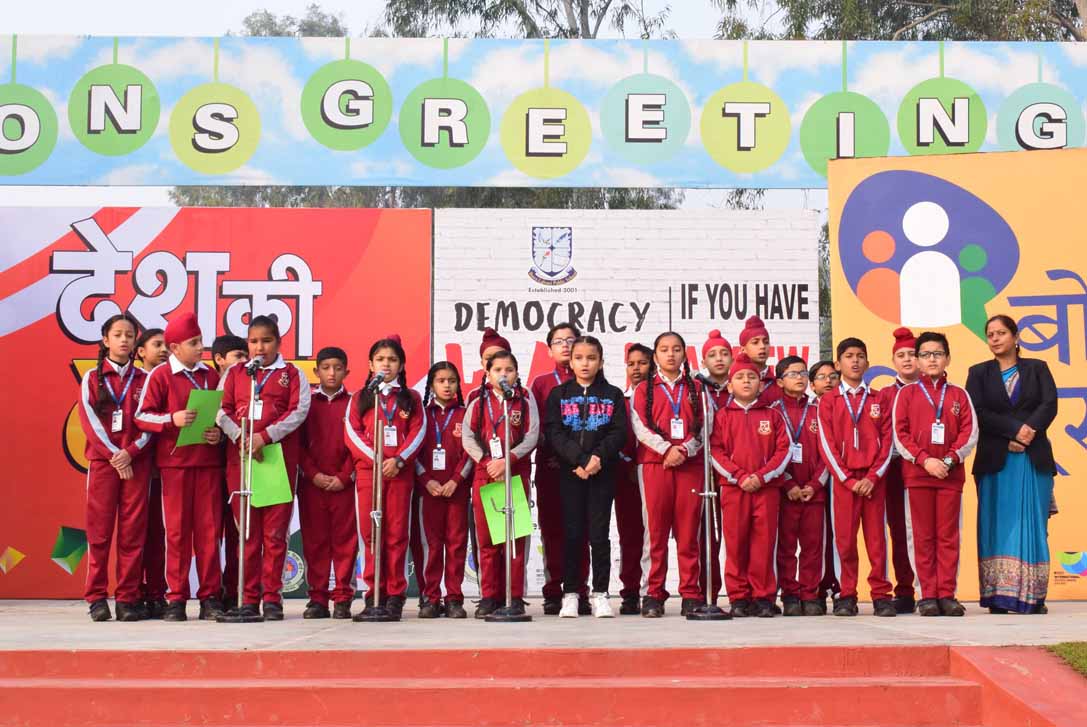 Dear Parents, School Assembly was organised & managed by Students Studying in Std IV Adorables, this Morning , held as a mini congregation that provided a golden opportunity to deliver multilingual speeches by Students extempore , which I believe is very important in developing our confidence in speaking English, specially in front of a lot of people, highlighting current affairs.Students were aided by Vandana Bhalla (Form Tutor) – Ekta Dhawan, Principal
---
10-12-2019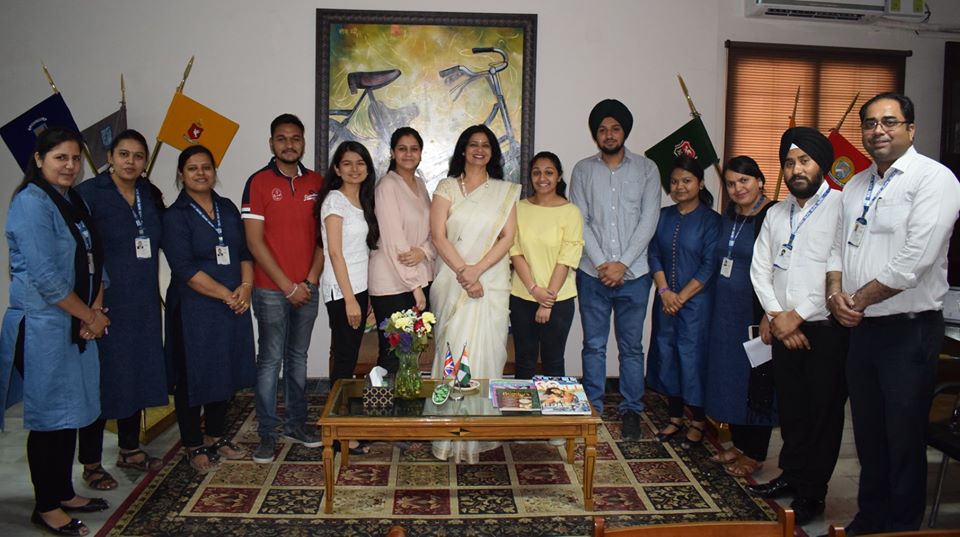 Dear Parents,Our students Sagalpreet , Naman, Royina and Kanika of (Grade XII Class of 2019) having appeared for The Senior School Certificate Examination in 2019. Students have been awarded with Merit Certificates by CBSE acknowledging their Outstanding Performances as toppers among the 0.1 percent of successful candidates. Sagalpreet – Physics, Naman – Accountancy, Royina – English & Kanika – Economics.- Ekta Dhawan, Principal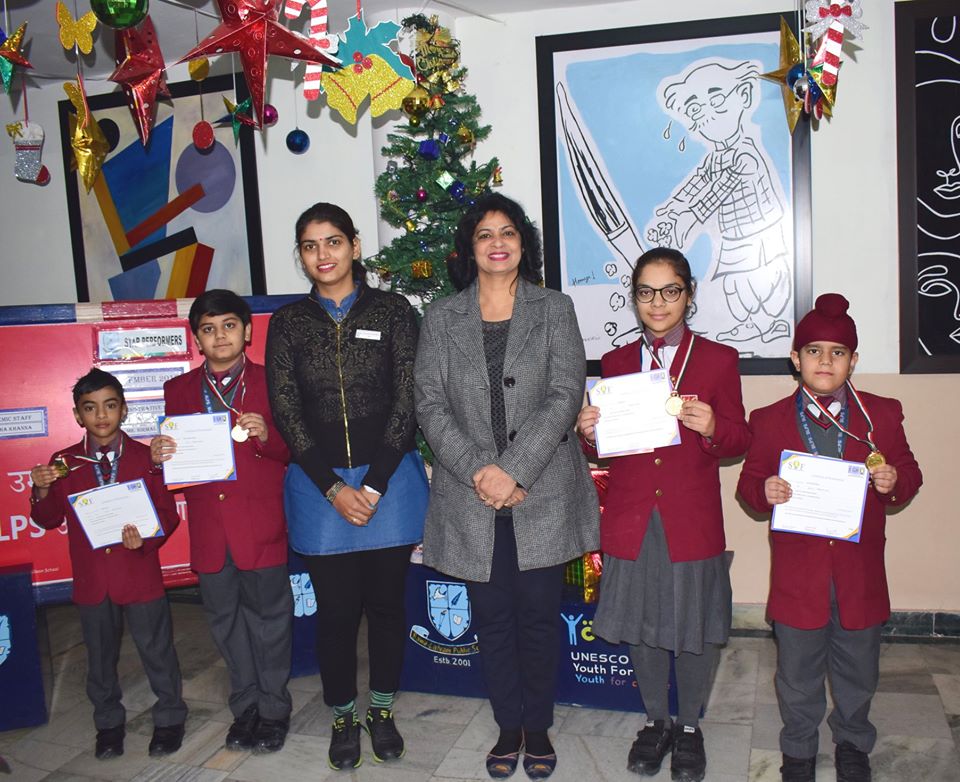 Dear parents, School hosts Olympiads as an integral part of Academic & Co-Curricular curriculum through the course of the Term. Our students Ankan Das ( 1 A ), Anantbir Singh ( 2 A ), Hasan Abdal Singh ( 5 A ) & Kamalika ( 7 A ) were successful in securing Gold ( Top Honours in Age Specific testing ) in SOF General Knowledge Olympiads held on 6-09-2019. The Students were recognised & Commended for their achievement, this Morning. – Ekta Dhawan, Principal.
---
09-12-2019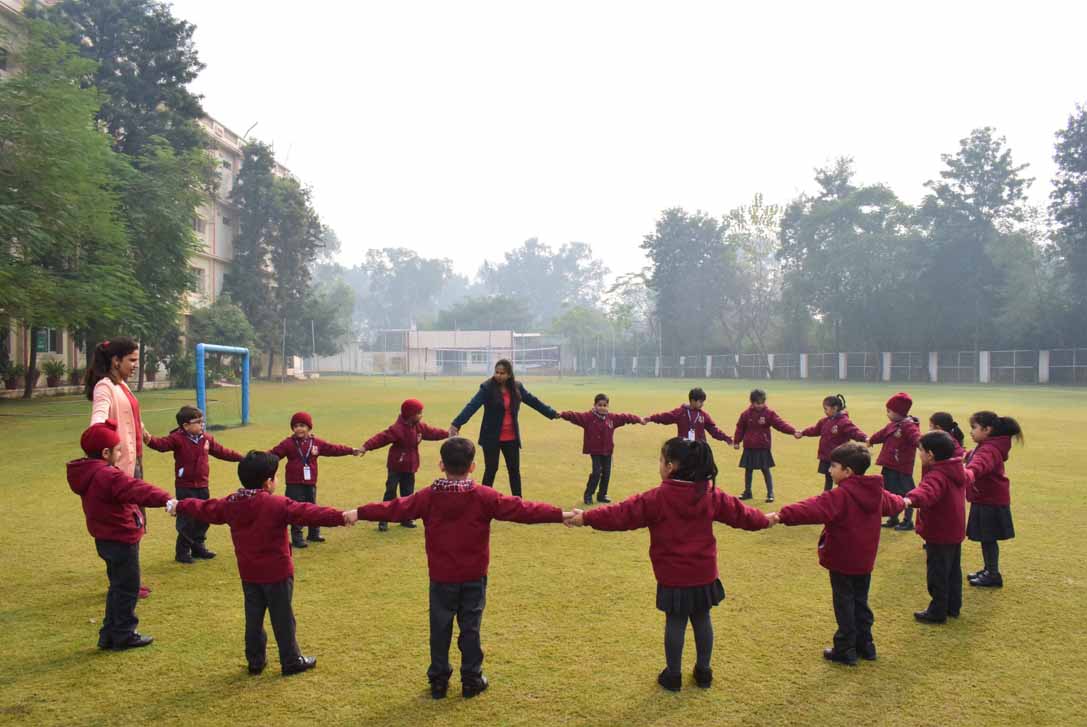 Dear Parents, Our kindergarteners Studying in KG-I Commendables were actively engaged in playing "The team building activity" an Interesting group activity, kindergarteners were assisted by Suchita Goel. The outdoors have always created excitement amongst kindergarteners. The game aims to inculcate presence of mind, imagination, judgement and understanding. – Ekta Dhawan, Principal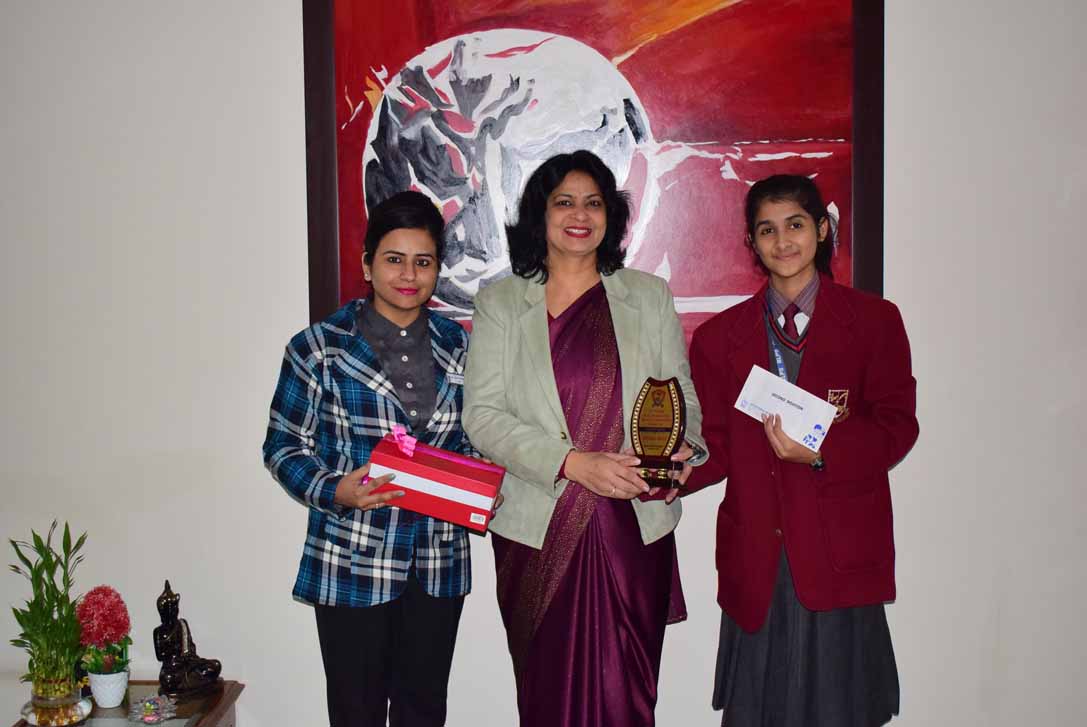 Dear Parents, Our School participated in the 13 All India Sardar Darshan singh Memorial Inter School English Debate Competition 2019, held at State Public School , Jalandhar on 7 December, 2019. The event attracted participation by 32 Schools (64 participants). Our Student Khuaish Marria (Grade- X-C) successfully bagged Second position at the tightly contested event. She participated in Category- I ( Std IX & XII), debated the topic for the motion titled "Advertising creates superfluous wants". The Debate was judged for a) Organisation and Clarity of Viewpoint, b) Use of Arugements/ Resons to Support the Viewpoint, c) Use of Examples/facts & d) Presentation Style/Tone of Voice /Gestures/Enthusiasm. Congratulations ! – Ekta Dhawan, Principal.
---
07-12-2019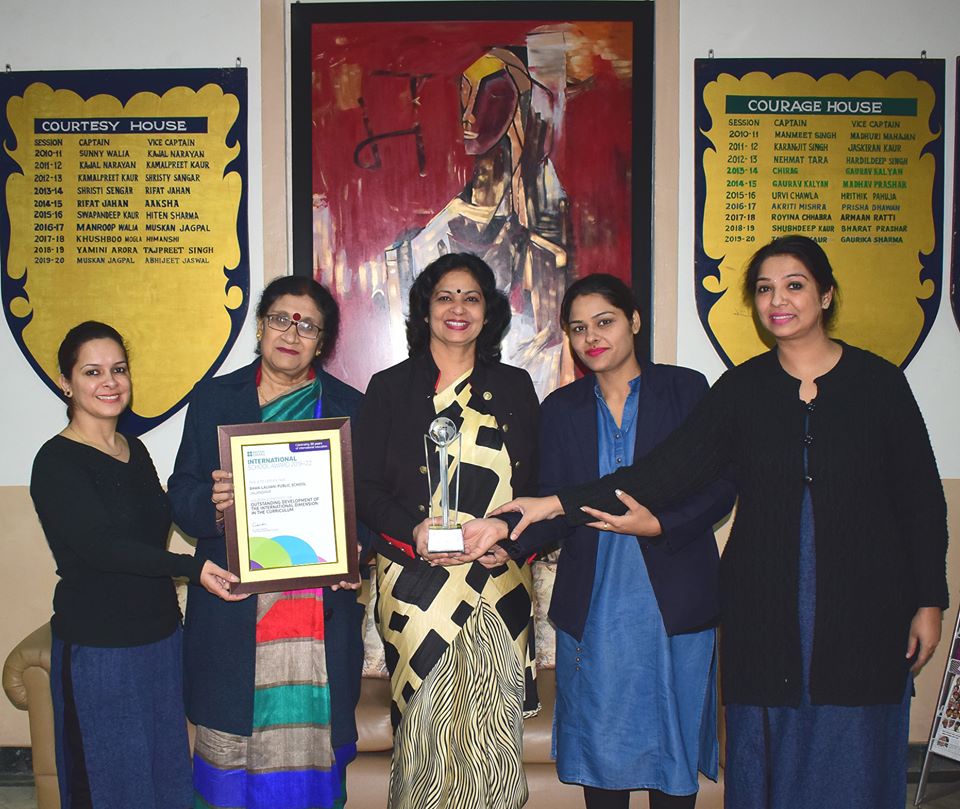 Dear Parents, Teachers and Students, The British Council conferred our School with an advanced International School Award 2019-2022 at an Awards ceremony in New Delhi Dt: 6-12-2019. Our School Team was identified as having made an impact in the direction of working on international strategies and activities that demonstrate the engagement of the school with international project activities.- Ekta Dhawan, Principal.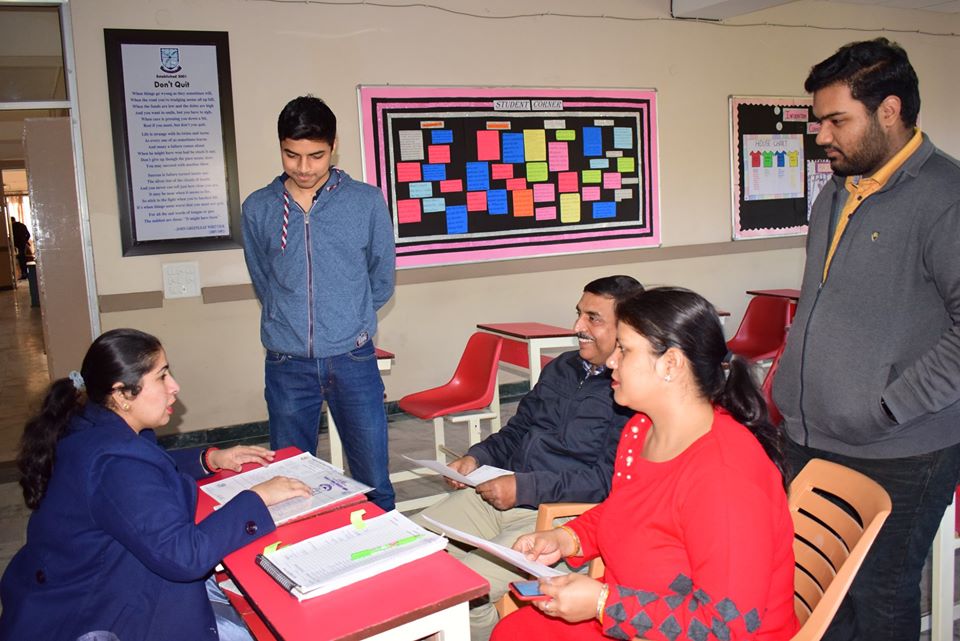 Dear Parents, School held a special Parent Teacher Meeting for Students Studying in Std 10,11 &12 the meeting was a great opportunity to share academic progress and growth based on classroom observations, testing data, assessments and assignments- specially in lieu the Pre-Board Examinations. Also, an opportunity to learn from parents & guardians so we could be better informed about students' strengths, needs, behaviors, learning styles and Importantly, to discuss issues that may be interfering with students' learning and growth. – Ekta Dhawan, Principal.
---
06-12-2019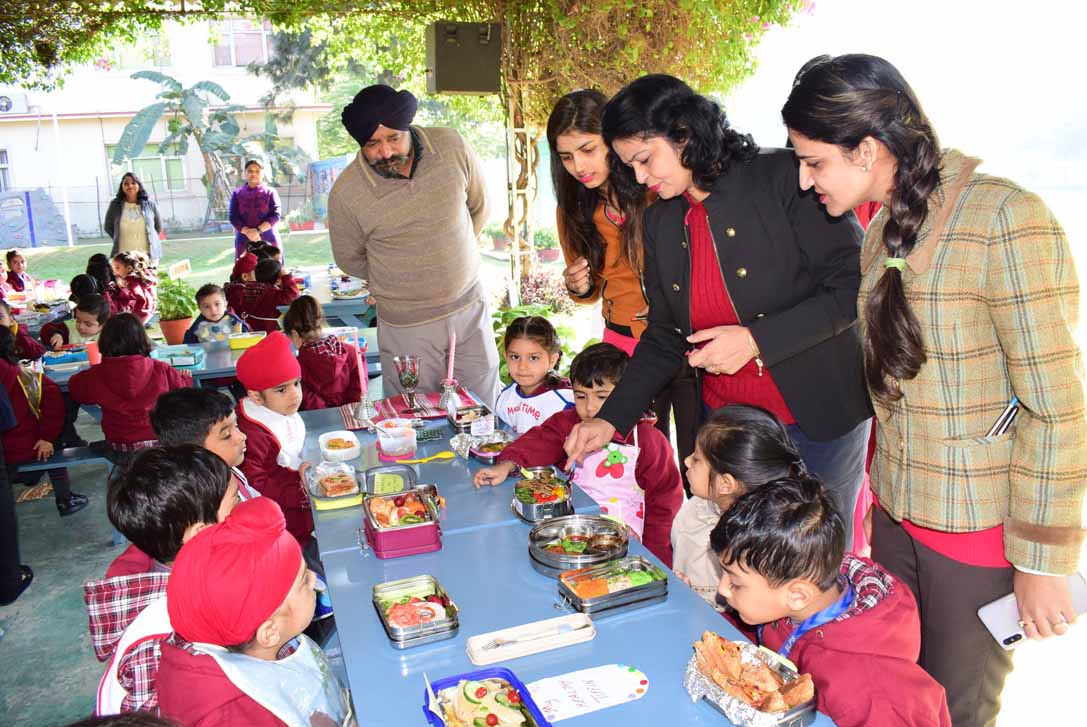 Dear Parents, Today morning, our kindergarten concluded an exciting competition dedicated to the preparation and consumption of a Healthy Tiffin. The entire strength of Pre-Nursery and Nursery participated in the event. Students brought different kinds of healthy food in their lunchbox. The preparation done by the parents was thoroughly commendable. The objective of the competition was to enable young students to gain knowledge about:
a) season appropriate eating.
b) packing food presentably in a Tiffin.
c) exhibiting etiquette while consuming the Tiffin.
d) the nutrients one needs to maintain the health, feel good, and have energy.
– Ekta Dhawan,Principal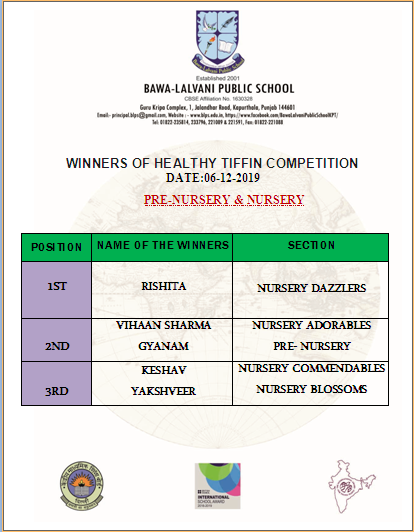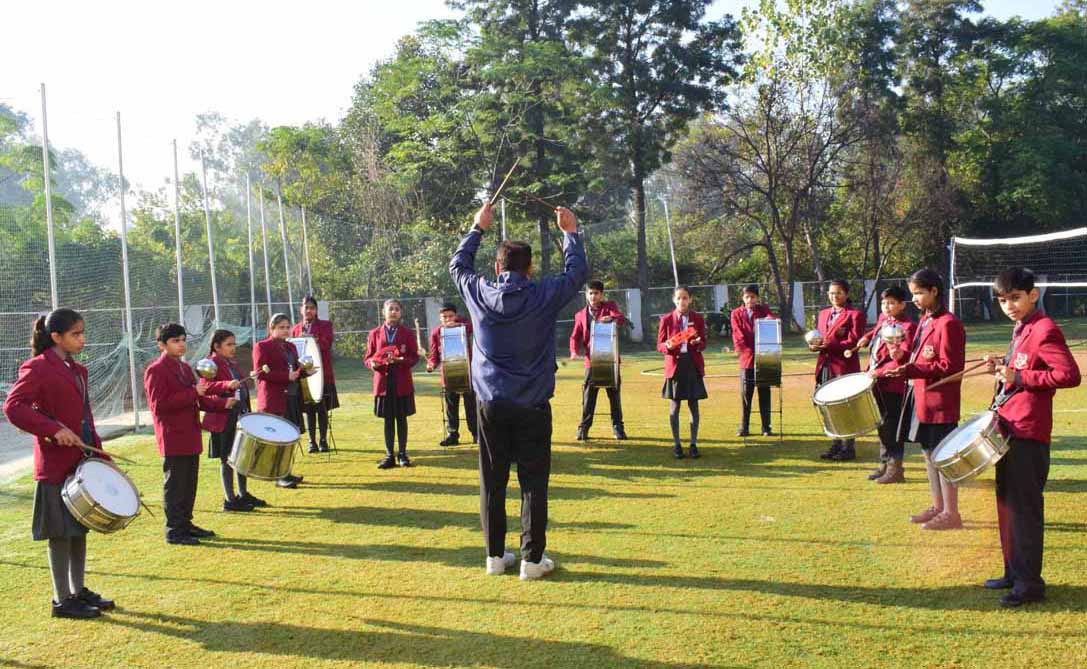 Dear Parents, With the motto of teaching a far deeper concept of unity than just marching to the beat, our students studying in Std VI Adorables were actively engaged in learning to play on the Band, today. The lessons involved teaching young students synchronization with different musical instruments (Specially Drums). There is no wonder that students who graduate out of band are committed and versatile team players in society. They take ownership and make appropriate decisions right away. Such decision making and initiation is a fundamental social skill for life.
The lessons were supervised by Mr. Bagga ( PGT). School intends to enhance coordination and rhythm in children and also make them learn the concept of role playing in community through band rehearsals! – Ekta Dhawan, Principal
---
05-12-2019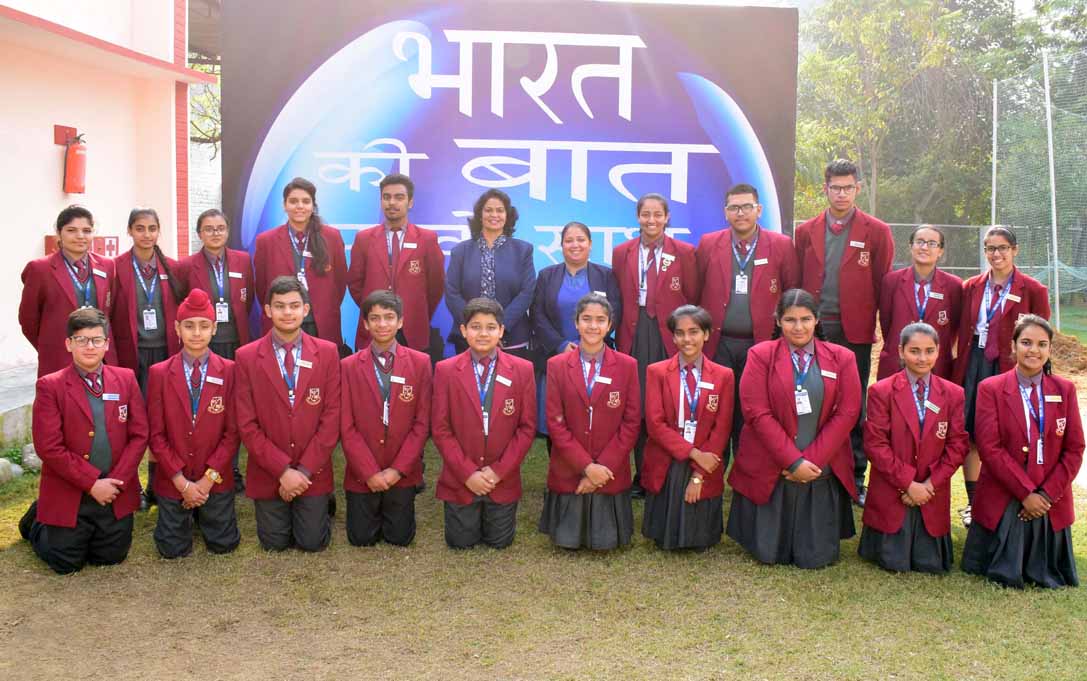 Dear Parents, At School leadership is critical, as is the inclusion of Students as part of that leadership. The position of Schools Prefects Cabinet is a position of RESPONSIBILITY and one which provides an important connection between students and staff. The Prefect Cabinet Team plays an important role throughout the entire school community: it is responsible for helping to set up School events while endeavouring to work together to ensure that we produce confident Students without Arrogance, TEAM PLAYERS who will stand up for what is right and Compassionate, Caring members of society. The Cabinet celebrated their on-going INITIATIVES, over a friendly Lunch banquet this afternoon Dt: 5-12-2019 – Ekta Dhawan, Principal.
---
04-12-2019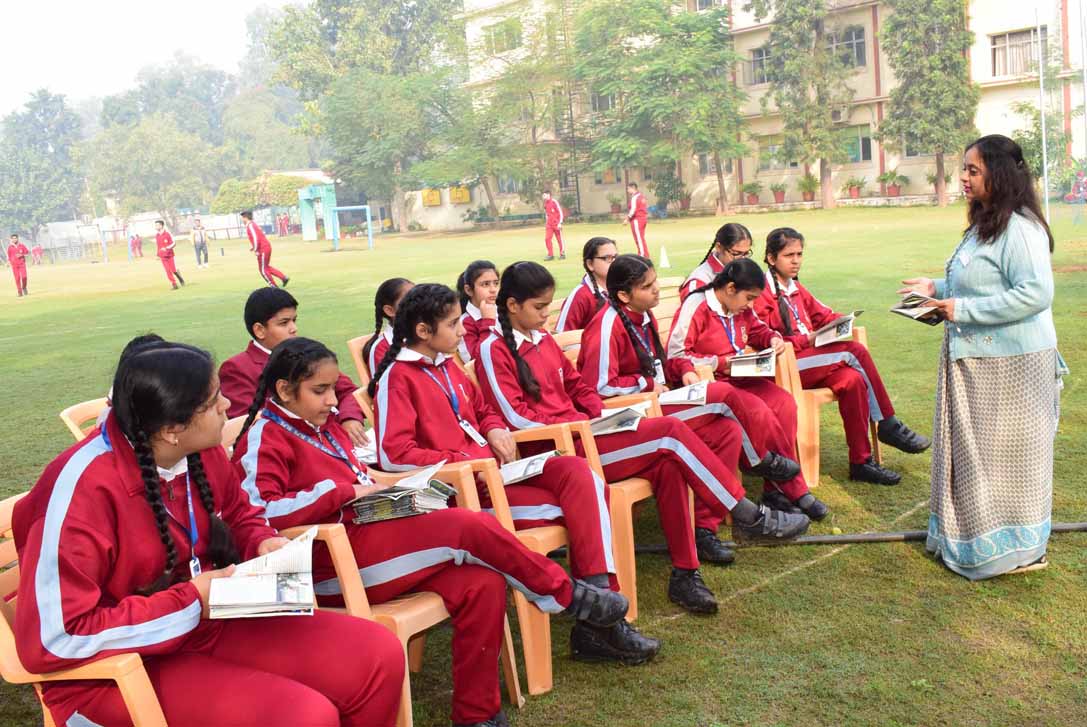 Dear Parents, Students studying in VIII Adorables anchored by Rashmi ( Student Counselor ) conducted our daily Reader's Digest outdoors dt 4-12-19. The article read by the students , November 2019 RD was titled ' Working Class Writers' – refresher about how multicultural strata individuals can touch the lives of other through an expression. – Ekta Dhawan, Principal.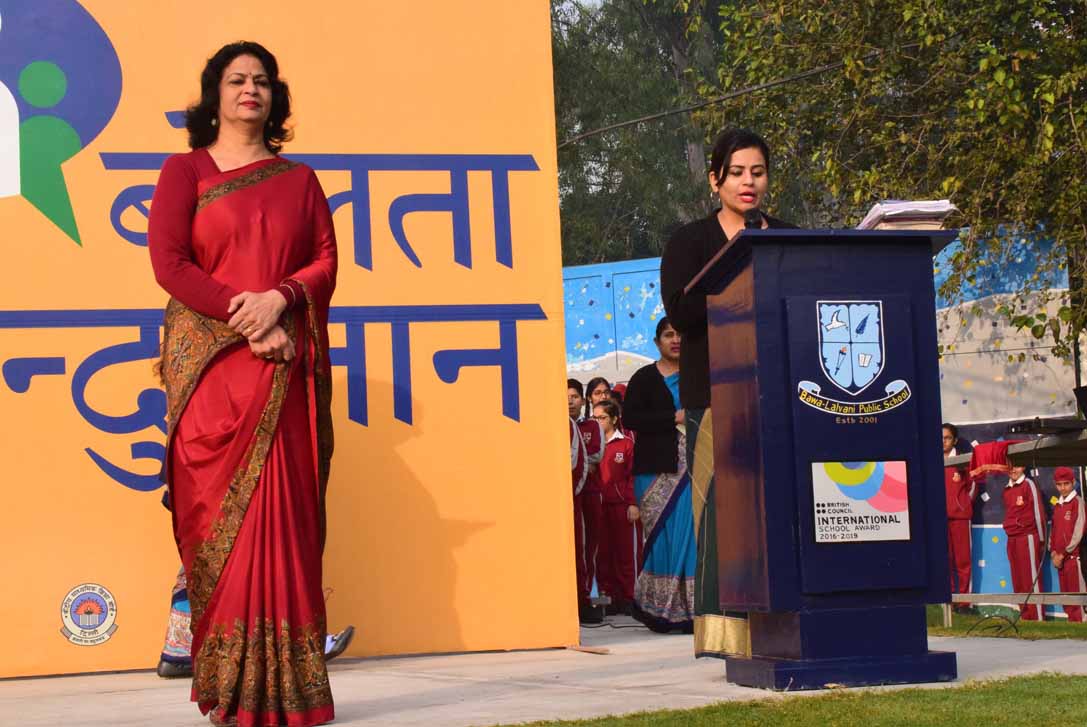 Dear Parents, INTACH EXPLORERS CLUB was successfully installed at School dt 4-12-19 . The mission of the club is to conserve heritage is based on the belief that living in harmony with heritage enhances the quality of life, and it is the duty of every citizen of India as laid down in the Constitution of India. Club Secretariat comprises of the following office bearers – Praveen, Veena, Jagdeep & Silky along with students studying in VII Adorables. The Installation ceremony included pinning of membership badges to induct them as official members. The members took a pledge to conserve the rich heritage of India and spread awareness to the society to maintain it. The pledge included an affirmation to learn skills to stimulate and spearhead art and culture in the community. – Ekta Dhawan, Principal.
---
03-12-2019
Dear Parents, Annual National Astronomy and Science Olympiad 2019 was held at School on 3-12-19. 36 Students Studying across grade I to X participated in the event. The contest apart from an exciting knowledge testing platform is also an enhancer of an individual's problem-solving capabilities & critical thinking abilities. – Ekta Dhawan, Principal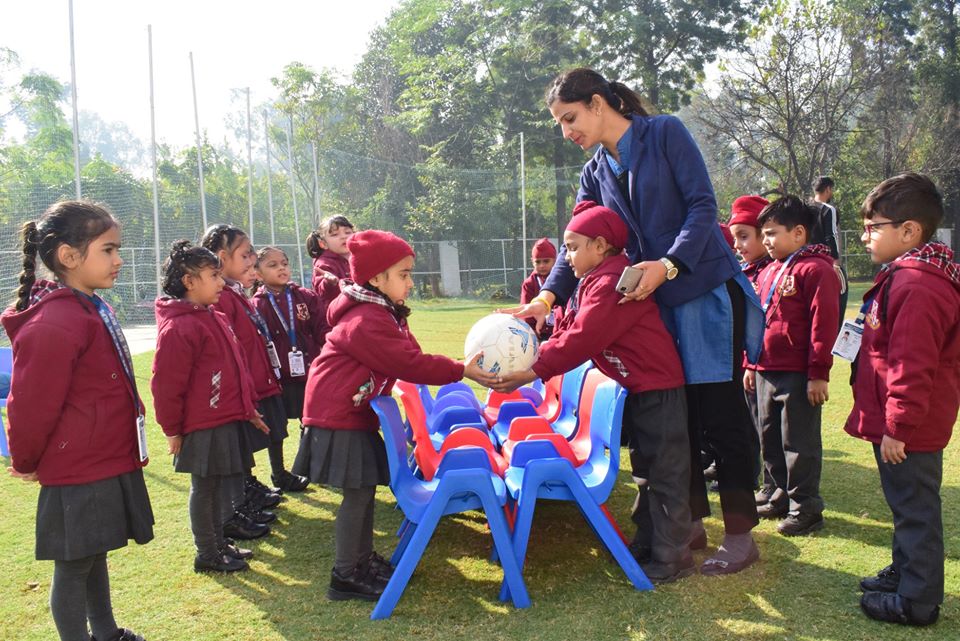 Dear Parents, Our kindergarteners Studying in KG-I blossoms were actively engaged outdoors playing 'Balancing the Ball' , this Morning Dt: 03-12-19, Kindergarteners are happiest when engaged in games with an obstacle theme, Jyoti Arora. assisted our Kindergarteners learning in essence skills of alternating hands, as well as, feet coordination. – Ekta Dhawan, Principal.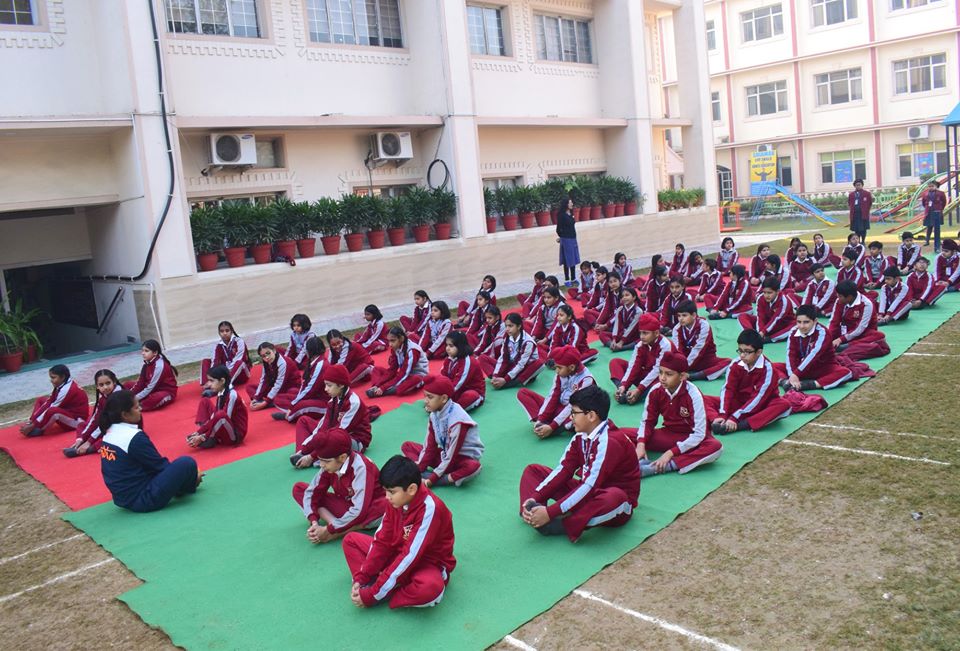 Dear Parents, Students Studying in Grade V practiced VRIKSHASANA ( Tree Pose ) as part of their Yoga Learning routine,this Morning. The Vrikshasana helps to enhance overall posture and spinal health. – Ekta Dhawan, Principal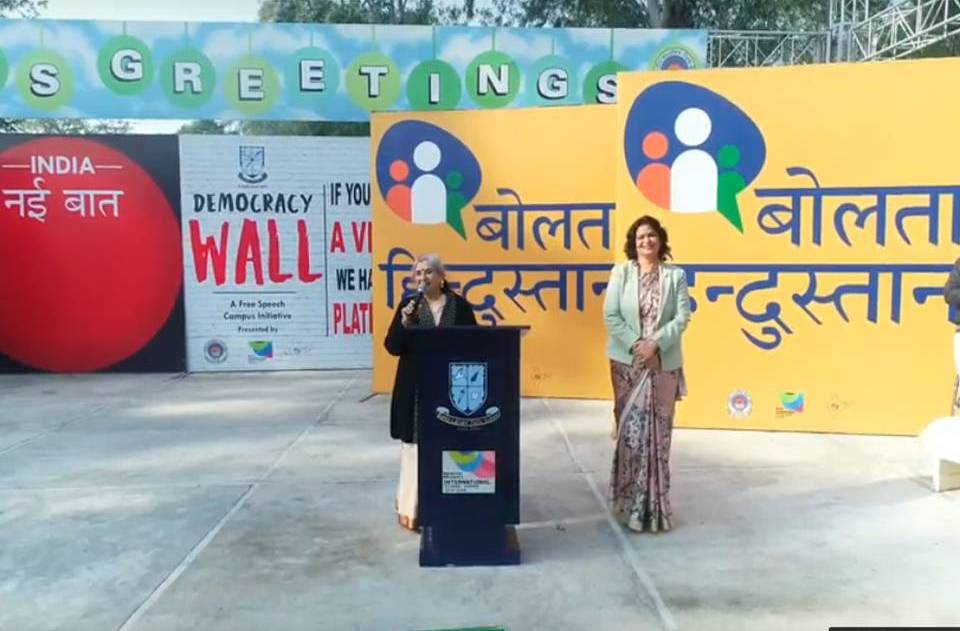 Dear Parents, School Assembly Dt: 3-12-2019 was dedicated to commemorating ' World Disability Day 2019 ', Dr. Neera Sharma, Principal, DAV International School, Amritsar was our special guest and valued mentor on this important occasion. The learned Dr. Sharma expressed her views as an appeal ' People should be valued by their Work and Efforts and not by their Physical disabilities.' – Ekta Dhawan, Principal
---
02-12-2019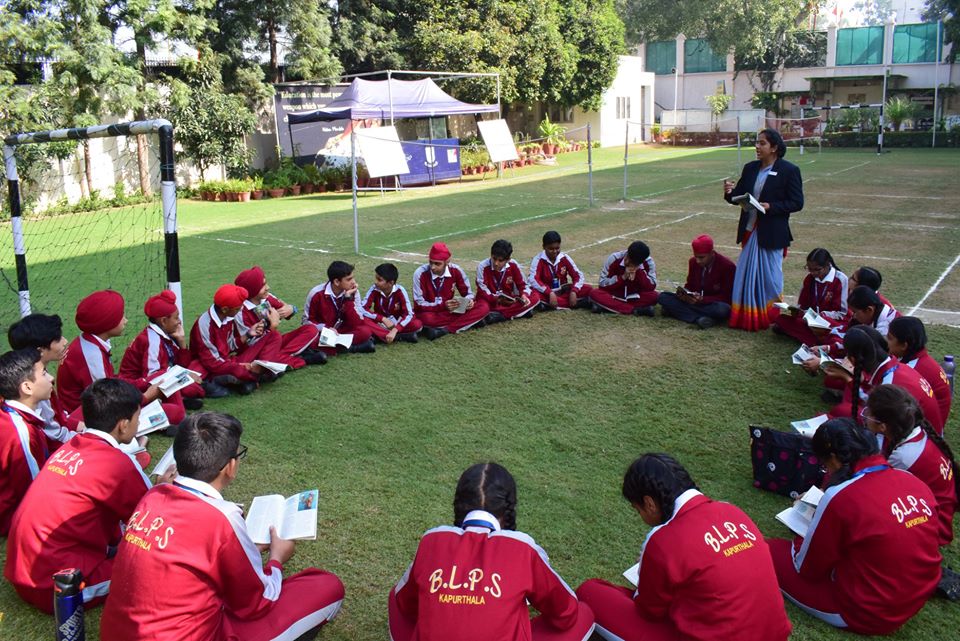 Dear Parents, Students Studying in Std VIII Commendables were engaged in their weekly routine of reading up on 'Readers Digest', today. The Reading engagement was led by Jagdeep ( TGT). The article selected for reading was, 'Get Smarter About Your Brain'. The Readers Digest interactive reading routine aids in encouraging positive thinking and fortification of friendships – the lessons have a flavour more like an enjoyable Topic specific brainstorming session! – Ekta Dhawan, Principal.
---
30-11-2019
Dear Parents, Students Studying in Std IV Commendables , practiced playing Kho Kho this Morning, as part of their weekly routine, game helps young students in building physical fitness, strength, speed and stamina. The game is interesting because the position of the players sitting is dynamic; one will never find the same sequence of players sitting in the same order as when the game starts. The Students were coached by Slomi- Fitness Instructor.- Ekta Dhawan, Principal.
---
29-11-2019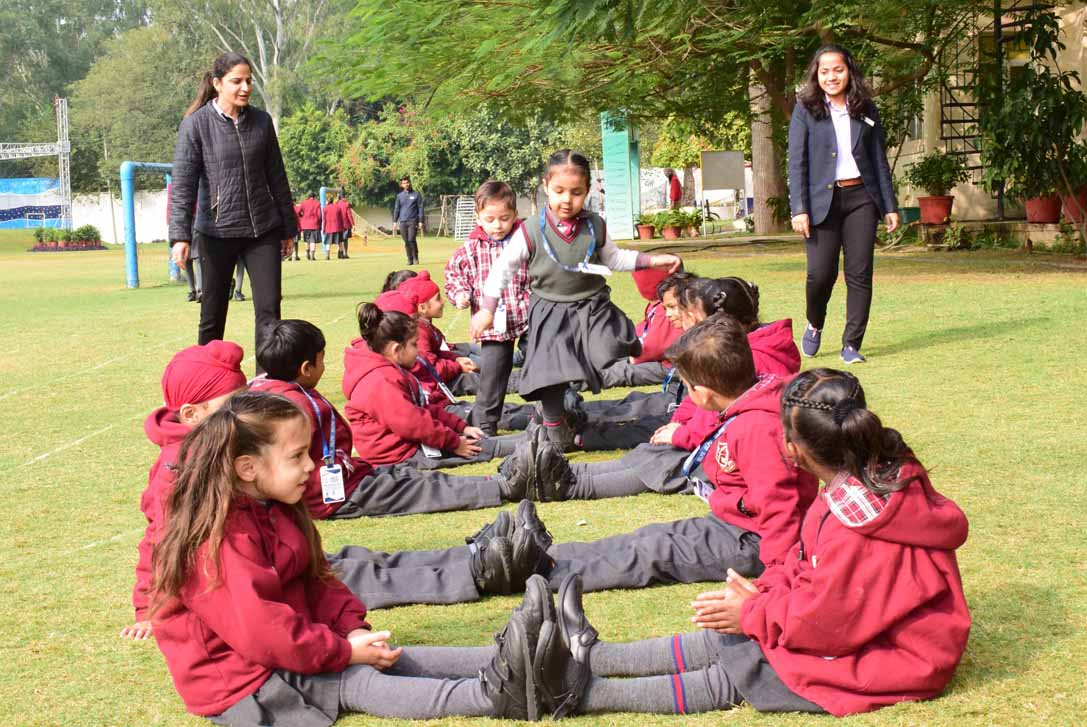 Dear Parents, Our kindergartners Studying in KG-I Adorables were actively engaged in playing "The step ladder" an Interesting group activity, this Morning Dt: 29-11-19, kindergartners were assisted by Suchika. Kindergartners adapt to skills of alternating feet and weight distribution while on the step ladder, Importantly, Kindergartners are beaming and buoyant engaged in games outdoors. – Ekta Dhawan, Principal
Dear Parents, The All India Aryabhatta Ganit Challenge Part II – 2019 was held at BLPS on 29-11-19. Our Students Ankur, Daksh and Prabasees ( Std X ) qualified to participate in the event having scored Distinction in Part 1 of the Challenge. The online examination is prestigious & aids in enhancing reasoning skills, Importantly aids students in identifying opportunities to apply mathematics in a wide range of contexts throughout life.The Challenge was Invigilated by Nidhi Kapoor- Examinations Deptt.- Ekta Dhawan, Principal
---