Managing Trustee's Message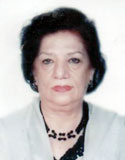 Mohini Bawa,
Managing Trustee
Bawa-Lalvani Public School, is an important land mark of Kapurthala, today.
Nurtured dearly by truly dedicated Team of Teaching, Non-teaching staff members, Alumni & Students - who in turn endeavour to carry its name and characteristics virtually all over the world.
The School is a beacon reflective of its vision of Education infused with values of life, sensitivity towards all, inclusiveness, harmonious existence, patriotism etc. It's quest for bettering the future of students is characterized by constant upgrading of facilities & infrastructure provisioning. The motto "Perseverance brings Success" is truly invigorating and is the primary motivating factor for all its students.